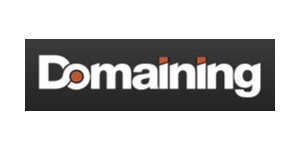 Francois Carrillo, owner of domaining.com, announced today that the domain name news feed from Google has been disabled on domaining.com.
Apparently Francois got tired of cleaning the feed of irrelevant or duplicate content.
Francois said, "Domain  names news feed from Google has just been disable. Bloggers will appreciate and readers should no longer be surprised to find sometimes content unrelated to domains, without say I will save myself time cleaning bad content."
Although Francois tried to keep the feed clean it was not always possible and many times tens of irrelevant articles would push away useful content. Especially during the night in France…
Not sure about all bloggers but I sure do appreciate this move.
And as a reader I do appreciate more relevant content and not reading about the "public domain". 🙂
Yes, after a couple of years (or more?) Domaining.com is back to its roots!
What do you think about the Google feed removal?