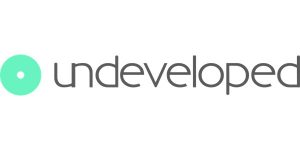 Undeveloped is running a new domain name hack auction.
The auction features 29 domains that are all ccTLD hacks.
Undeveloped says that more domains will be added soon so you can probably still send your domains to be considered for the auction.
The domain hack auction ends on October 31st.
Here are the domain names in the auction so far:
liquo.rs
agricultu.re
arriv.al
artifici.al
capit.al
cardiolo.gy
dermatolo.gy
du.al
financi.al
healthca.re
homosexu.al
insu.re
leg.al
m.tl
materi.al
ment.al
met.al
miner.al
op.al
profession.al
re.al
softwa.re
spati.al
sunri.se
t.gt
ta.gs
unre.al
ur.al
ventu.re
The Undeveloped Emoji domain name auction ends today.