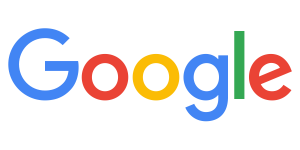 Google has moved the domain name at the top of search results. I think the change was made in the past 2-3 weeks. If the webpage in the results is not the homepage of the website then the breadcrumbs are also displayed. The website title is now below the domain name.
At least that is true outside the US and/or using Google.com. In the US the website name is displayed together with the breadcrumbs where applicable. Some websites are using the domain name extension in the website name and some not.
Google has also added 4 dots in the colors of the Google logo next to the domain name.
The search results also display "https://" in front of the domain name when the website has an SSL certificate installed. Otherwise the results display "www." and the domain name if the website is using "www" or it simply displays the domain name only. (http:// is not displayed at all if there is no SLL)
The search results of both the desktop and mobile versions remain the same. They have the domain name below the webpage title.
You can see below how I see Google.gr and Google.com in Greece in both desktop and mobile versions.
Google.gr mobile version: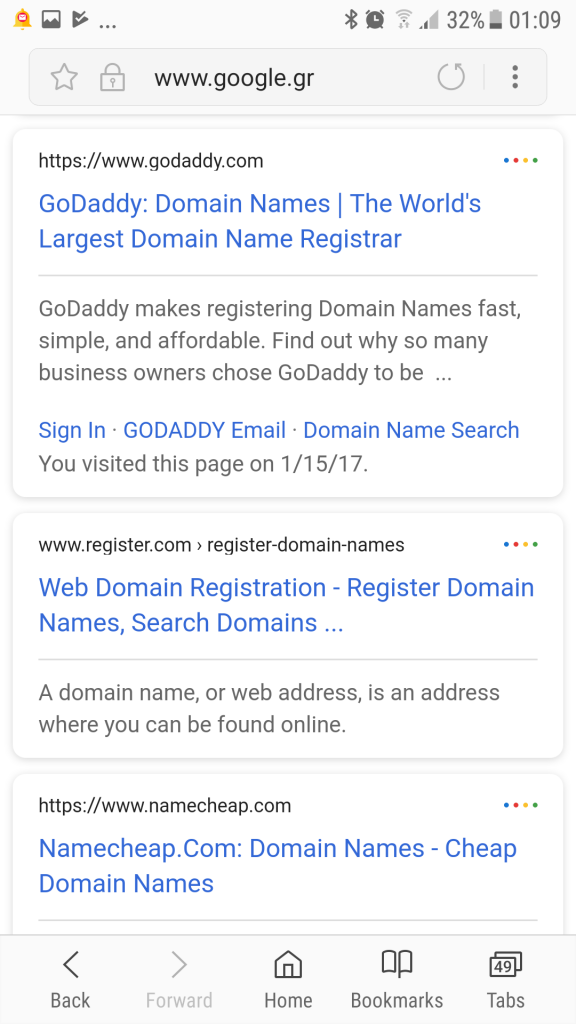 Google.com mobile version: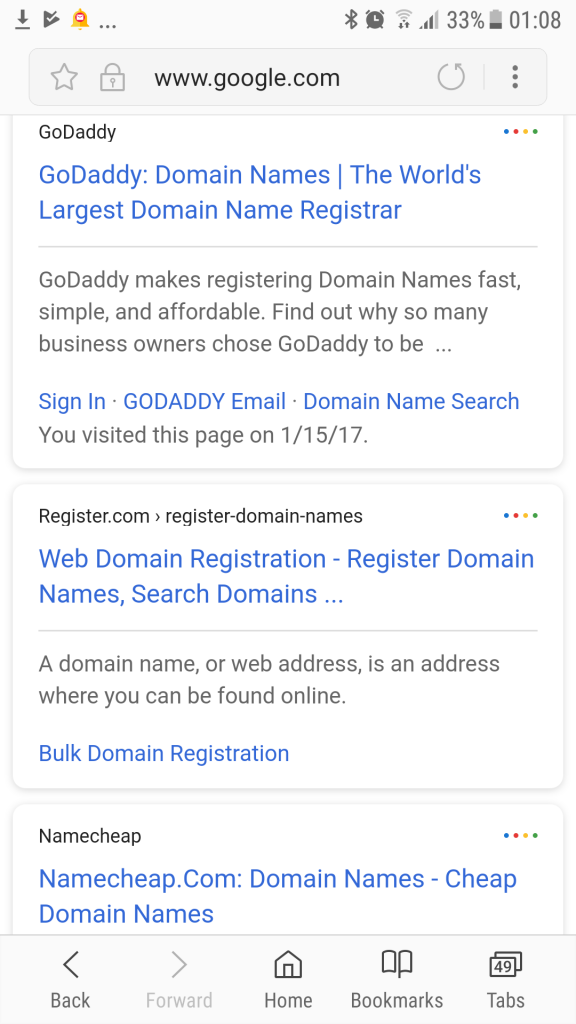 Google.gr desktop version: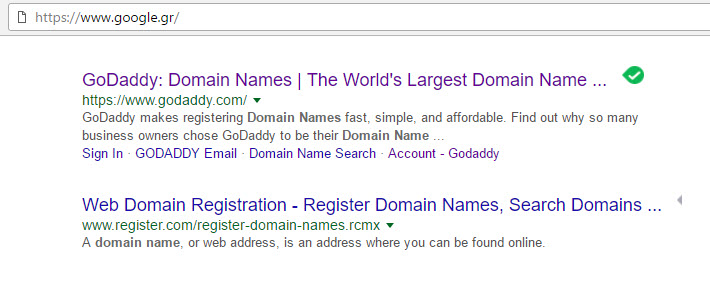 Google.com desktop version: