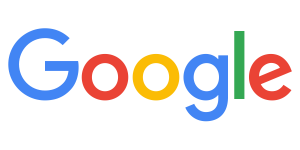 I received many emails today from Google for many of my websites telling me that Google Mobile-first indexing has been enabled.
I got emails for many of my websites and all of them are build with responsive design (including my blog here onlinedomain.com).
The title was like this: "Mobile-first indexing enabled for https://onlinedomain.com/"
Google was correct in this email that the mobile and desktop versions of my sites are comparable because as I said I use a responsive design and not a different version for mobile users and a different one for desktop users.
Not sure if my websites are late in the game as Google started rolling out Mobile-first indexing in March 2018 or if they are going faster now.
Some clarifications on Mobile-first indexing from Google:
URLs in search: With Mobile-first indexing, we index the mobile version. When we recognize separate mobile URLs, we'll show the mobile URL to mobile users, and the desktop URL to desktop users – the indexed content will be the mobile version in both cases.

Crawled counts: The total number of crawled URLs/day generally won't change, but the balance will shift from mostly-desktop to mostly-mobile crawls. During a switch-over to mobile-first indexing we may temporarily crawl more as we reindex everything.

Cached page: Unfortunately, it looks like we're currently still not showing a cached page for many mobile-first indexed sites. This is a bug, not by design, and should get resolved over time. It's just the UI, it doesn't affect crawling, indexing, or ranking.

Speed and mobile-first indexing: The mobile speed update in July is independent of mobile-first indexing. Fast sites are awesome for users, especially on mobile, since devices & connections there tend to be slower than with desktops.

Mobile website UIs: Using "hamburger-menus" and "accordions" on mobile websites is fine.

On requirements: Neither mobile-friendliness nor a mobile-responsive layout are requirements for mobile-first indexing. Pages without mobile versions still work on mobile, and are usable for indexing. That said, it's about time to move from desktop-only and embrace mobile 🙂

On ranking: The mobile-first index doesn't change anything for ranking other than that the mobile content is used. While mobile-friendliness is a ranking factor on mobile, being in the mobile-first index is not.
The email today came from Google Search Console and said:
"Mobile-first indexing enabled for https://onlinedomain.com/
To owner of https://onlinedomain.com/,
This means that you may see more traffic in your logs from Googlebot Smartphone. You may also see that snippets in Google Search results are now generated from the mobile version of your content.
Background: Mobile-first indexing means that Googlebot will now use the mobile version of your site for indexing and ranking, to better help our (primarily mobile) users find what they're looking for. Google's crawling, indexing, and ranking systems have historically used the desktop version of your site's content, which can cause issues for mobile searchers when the desktop version differs from the mobile version. Our analysis indicates that the mobile and desktop versions of your site are comparable.