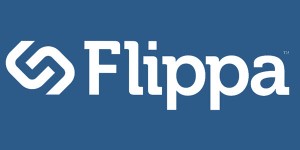 Flippa has decided to implement a $1 domain classified listing fee, which will take place starting today.
With the launch of its new listing builder, Flippa has made a few changes to how our platform operates, and made a few changes to domain classified listings. Domain classified listings now have the ability to purchase listing upgrades, have increased search visibility, and the ability to add descriptions. (For the full list of changes see below.)
Prior to this, domains classified listings were free, but with the new changes to classified listings, Flippa believes it's in the best interest of its users (both buyers and sellers) to add this $1 fee.
"This fee will help improve trust in the marketplace and will make sure more quality listings appear in front of buyers."
These changes will not effect domain portfolios, which will remain free.
New Flippa Listing Builder
Flippa has launched a new listing builder:
"The new listing builder allows users to seamlessly create their auction without the hassle. Admittedly, our old listing builder was clunky and difficult to navigate, especially when listing an app or website for sale. The new listing builder was built to address the issues of the old listing builder, while also implementing new features to make it easier for users to showcase their asset."
Identify Starter Sites
Users can no longer choose between a starter site and established site as this is now done automatically. This will now prevent users from falsely claiming a starter site as an established site.
Domain Portfolio Tool
We have kept our domain portfolio tool for users who have more than 1 domain to upload.
Classified Listing Upgrades
Sellers will have the ability to purchase upgrade packages for classified listings. This feature will give the sellers of classified listings more control and more attention to their asset for sale.
Financial Information for Android Apps
Sellers now have the ability to list average monthly downloads and financials for an android app before the listing is launched. Average monthly downloads won't appear on the listing page, but it will improve its visibility in search.
Automatic Reserve Disclosure
Users now have the ability to opt in for their reserve to be automatically disclosed to buyers when they request for the reserve. This feature has already been available, but has now been extended to selecting this option prior to launching your listing.
Delaying Listing Launch
Don't want your listing to launch right away? Choose what time you want your listing to go live and we will automatically schedule it for you.