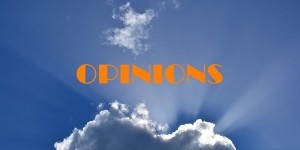 I got a call, I was not expecting, from a broker from a well known marketplace.
He clearly didn't knew who I was or what I do as he asked me if I was selling my domains. He knew how many I have though.
I told him that I am selling my domains and he was (or acted) surprised.
I am not using him or his broker colleagues to sell my domains. I handle all my inquiries. So he asked me if I was willing to let his brokers to sell my domains. At that moment I told him:
"I don't like brokers"
I told him that because I don't like the brokering style of this marketplace. It is not like I don't like ALL brokers. There are a few, probably less than 10, that are pretty good at what they do and vety knowledgeable. For example, Andrew Rosener is doing one hell of a job. I am not friends with Drew but I have to hand it to him. He is surely in the top 3 domain name brokers in the world.
I have used brokers in the past for individual names. I did not have much luck with that but still sometimes it is worth a try.
I don't really like what domain name brokering has become. Mass automated emails and 10s of brokers that have really nothing to offer and know very little about domain names. Annoying emails in the style of "did my emails get buried" or "are you in vacation" are doing a disservice. I would prefer someone like Drew that is a domainer AND also a broker.
The thing though that I am afraid most, is that most brokers don't really have a grasp of the legal implications of owning a domain name and selling a domain name. What happens if one of those brokers goes out and contacts a trademark holder out of the blue, one that I never told him/her to contact, and I end up with a UDRP or a lawsuit? Will they pay for the defense or the domain name? Of course not.
Do brokers know about trademarks and how to search an existing one? Most do not.
It doesn't help that I had some bad experiences with brokers in the past. Either loosing sales because they did not follow up or failing to acquire a domain and then learning that the domain sold for less than my offer.  I had other brokers curse at me and trying to get revenge for exposing them. Yes, these are the brokers trying to sell domains they have no permission selling from the owner.
But the most funny thing is this part of the email this broker send me after I told him that I don't like brokers on the phone:
"I think this is the first time I've heard someone say he "doesn't like brokers."
Really? I have heard that several times. Nothing new. I actually got complaints from 2 known investors this week about some things that brokers have said to them and to potential buyers.
Some people like brokers, some don't. Some people have too many domains or don't want to handle their inquiries so they only use brokers. I handle my whole portfolio.
I believe that a mix between the 2 could be ideal. That is if you can get a top broker represent you. This way you will have one of the best working on 10-20 of your domains and you will handle the rest of the inquiries thus not loosing grasp of the domain name market and how your portfolio performs.