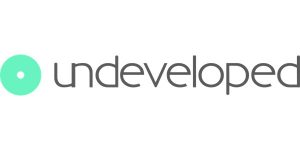 Undeveloped announced that it sold the domain name CryptoBank.com for $125,000 this week.
Their tweet announcing the sale included a note to domainers: "Domainers take note. Crypto domains are taking off."
It was also announced today that the domain name Whiskey.com was added in the Domaining Europe Berlin auction. The domain has a reserve in the €3,500,000 – €4,000,000 range.
The auction will run online from May 7 to May 28 on the Undeveloped auction platform and is part of Domaining Europe 2017. Domaining Europe 2017 is held in Berlin Germany from the 14th to the 16th of May. Tickets for the event are still available.
Other domain names that have been announced so far are:
advertisingnetwork.com
consorcios.com
gastronomy.com
harddrives.com
sevilla.com
zut.com
instalment.net
29.at
32.at
5.at
f.at
g3.at
You can submit domains for the auction either here or by sending them to auction@domainingeurope.com.
Undeveloped.com was recently acquired by Epik.com for 4 million Euro.