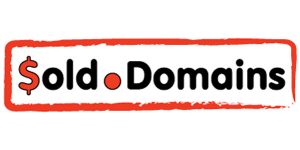 The domain name Casino.Online was sold for $201,250 at Sedo. The seller was non other than the .online domain name registry, Radix.
This sale is now the highest New gTLD reported domain name sale. You can see the top 20 new extension domain name sales at Sold.Domains.
There have been a couple more casino related sales at Sedo in the past month. The domain name videoslots.casino sold for $7,500 while bitcoin.casino sold for $28,000.
These 3 sales seem unrelated as videoslots.casino and bitcoin.casino are registered with GoDaddy and to 2 different owners while Casino.Online is now registered with Safenames, a brand protection agency, and is behind whois privacy. Casino.Online resolves to the default Safenames landing page.
"Casino" and "online" are quite popular terms together. There are 98 "onlinecasino" domain name sales at Namebio. The term has 15 5-figure sales and 2 6-figure sales. Here are the top 5:
onlinecasino.co.uk    165,000 USD    2009-06-23    Sedo
onlinecasino.co    100,000 USD    2011-10-19    Private
onlinecasinos.de    85,150 USD    2012-03-14    Sedo
onlinecasino.net    49,999 USD    2007-12-06    Sedo
onlinecasino.eu    46,748 USD    2006-07-04    Sedo
The problem is that the term "casinoonline" is not as much popular with only 20 reported sales. Here are the 3 5-figure sales:
casinoonline.mobi    17,504 USD    2007-02-01    Sedo
casinoonline.pl    16,500 USD    2016-03-03    Uniregistry
casinoonline.mx    13,500 USD    2014-07-23    Sedo
I think that Donuts should be very happy with this sale as they are the .casino registry and online.casino is currently reserved.