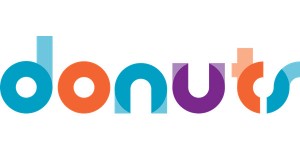 I think there has been a disproportionate reaction to 2 very similar policies: the Healthy Domains Initiative by The Domain Name Association and PIR and the agreements that Donuts and Radix have signed with MPAA.
In February of last year, Donuts announced entry into a "trusted notifier" program with the Motion Picture Association of America ("MPAA"). The program introduced a new way to work towards mitigation of "clear and pervasive cases of copyright infringement". Donuts handled 6 domains until June 2016 and now a year after the program was introduced it has processed 12 domains (referrals from the MPAA) averaging 1 per month.
Of that dozen:
Seven were suspended or deleted by the sponsoring registrar.
Three were suspended by Donuts.
One was addressed by the hosting provider.
One was not acted upon by Donuts; following our normal outreach, questions arose about the nexus between the site's operators and the content that warranted further investigation. In the end, after consultation with the registrar and the registrant, we elected against further action.
Donuts said that "Of the eleven on which action was taken, each represented a clear violation of law—the key tenet of a referral. In some cases, sites simply were mirrors of other sites that were subject to US legal action. All were clearly and solely dedicated to pervasive illegal streaming of television and movie content. In a reflection of the further damage these types of sites can impart on Internet users, malware was detected on one of the sites."
This program is very similar (*if not part of) to the one that was just suspended by The Domain Name Association and PIR, the .org registry. It is a way to circumvent the UDRP and courts with proper jurisdiction and provide for an easy way to control content and freedom of speech. Radix, another new gtld registry, has a similar agreement with MPAA.
The Electronic Frontier Foundation (EFF) objected to the Donuts policy last year: "MPAA May Like Donuts, but They Shouldn't Be the (Copyright) Police".
(*I believe that the Donuts and the Radix policy is/was part or closely connected with the Healthy Domains Initiative.)
Donuts said: "There has been concern on the part of some in the industry about this type of arrangement—namely, that it represented a "slippery slope" toward inappropriate content control, or that hundreds of domain names would be snatched away from rightful registrants. To the contrary, however, and in line with the previously published characteristics of a trusted notifier program, a mere handful of names have been impacted, and only those that clearly were devoted to illegal activity. And to Donuts' knowledge, in no case did the registrant contest the suspension or seek reinstatement of the domain. This partnership with the MPAA is carefully focused on pervasive illegal online piracy. As we've said, Donuts is extremely careful in taking action against illegal behavior. The trusted notifier program to date has been a success for rights owners, registrants and the public at large."
The agreement between Donuts and MPAA (that has not be made public) specifies that Donuts will work with registrar partners to contact the website operator and seek additional evidence. If Donuts or its registrar partner determines that the website is engaged in illegal activity and thereby violates Donuts' Acceptable Use and Anti-Abuse Policy, then they, in their discretion, may act within their already established authority to put the infringing domain on hold or suspend it.
I am sorry but I just don't trust Donuts, or any other company or registry for this matter, to be the judge of the internet. I can accept that certain cases of unlawful behavior and content could lead to a domain name suspension. There are cases when there is undeniable evidence but other are not so clear cut. But who is going to be the judge of that? A private company? Certainly not.
It seems that registries, registrars, hosting providers, ISPs and search engines are all being pressured by various associations and copyright holders to act as judge. They mostly claim to be trying to protect against child abuse, illegal pharmacies, etc. that is certainly a good cause but I have this feeling that this is just an excuse to push their other agenda and the MPAA only has one. I would prefer to hear what has Donuts done about other crimes and not controversial movie sharing websites.
BTW, yes the owner of one of the 12 domains complained and contested the imminent suspension. One domain is enough to push you onto the slippery slope that this is.
So should Donuts and Radix or any other regsitry be the internet copyright police? I am not a lawyer so I would love to hear what attorneys have to say about this, especially after the reaction about the Healthy Domains Initiative or "UDRP for copyright".
The Electronic Frontier Foundation (EFF) published an article with the title "Healthy Domains Initiative Isn't Healthy for the Internet" going against the new initiative by the Domain Name Association. The (EFF) made it pretty clear by saying that "This ill-conceived proposal is the very epitome of Shadow Regulation."
The Internet Commerce Association (ICA) expressed its deep concerns about the proposal to enable domain transfers based upon copyright claims.
After the .org policy was suspended both the EFF and ICA posted articles celebrating the suspension: "Shadow Regulation Withers In The Sunlight" and "ICA Concerns Heard — Copyright UDRP on Indefinite Hold".
So while the policy was not applied to the .org extension, it is pretty much active on 200+ New gTLD extensions.