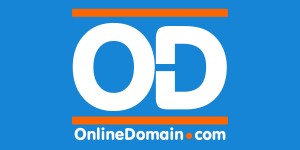 OnlineDomain.com just reached a big milestone. A couple of days back it surpassed 1,000,000 page views.
When I started the blog less than 5 years ago I would have never imagined reaching such a number.
Readers have made almost 16,000 comments so far and I really thank them for this. Comments is what motivates me to keep this blog alive.


Next week OnlineDomain.com will hit 3,500 posts.
I want to thank all my sponsors over the years and my current sponsors: Escrow.com and DomainAgents.com.
If you would like to be a sponsor on OnlineDomain.com please contact me to learn about all the advertising opportunities.
OnlineDomain.com ranks high in various domain name related terms in Google and is also is featured in Google News.