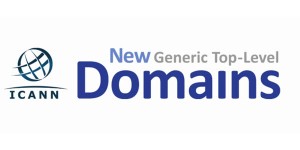 It is almost 3 years after New gTLDs came out and more than 18 months after the first .brands came out, how have brands made the move to the new extensions? How is this innovation changing their communication and the experience for their customers and fans? What are their strategies?
By decrypting concrete use cases, this new Afnic issue paper called "Brands and the new Corp TLDs" by Guillaume Pahud, the founder of dot stories, an activation platform for generic domain names under the .brand gTLD, is an instructive explanation on how brands are taking advantage of these new TLD suffixes.
ANCHORING A BRAND IN ITS TIME AND SPACE
A region and its history are essential for a brand. There are many examples of brands communicating the location and date of their creation.

HIGHLIGHTING ITS BRAND VALUES
A brand conveys values and as such is a reference for its customers. Associating positive values and a brand within a domain name can be used to link the two proposals, thus becoming items that can be included in slogans.

COMMUNICATING MORE EFFECTIVELY

The physical communication of a brand includes items such as brand name, logo, design, price, packaging or color.

PROVIDING TOOLS AND SUPPORT FOR THE RETAIL NETWORK

Automotive brands are the first to have tried to use the new .brand domain names for their retail network. Car dealers are a strategic link in the automotive industry: they sell half of all the new vehicles sold by manufacturers while providing after-sales service and retailing spare parts. Despite their role as selective, exclusive retailers, dealers facing competition from proxies for sales and from independent garages for after-sales services.

ENABLING CLEAR AND EXPLICIT SURFING

CONCLUSION

Domain extensions are in their beginnings, but many opportunities have already been tested and implemented by brands. The association of words with a brand and the resulting customer experience – together with the technical solutions for implementing both – can be used to consolidate brands, by creating closer links and stronger ties with customers.
Download the new Afnic Issue Paper "The new Corp TLDs : The brand"