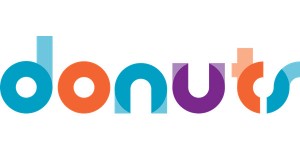 .DOCTOR domain names open for general availability October 26. Donuts is the registry for the extension.
Donuts has encountered some questions about the availability of this name—specifically, whether it will be open for registrations to anyone, not just physicians, dentists, veterinarians, Ph.D.s, and others that have earned the title of "doctor." The answer is yes—anyone can register a .DOCTOR domain name.
"If you find that this term is helpful to your online identity, we encourage you to put it to use.", Donuts said.
But Donuts explained that anyone making false claims of being a licensed medical practitioner will risk loosing his/her domain name:
"Donuts has been and will continue to be dedicated to contributing to the health and safety of the domain name system. While we are firmly committed to free speech on the Internet, we however will be on guard against inappropriate or dangerous uses of .DOCTOR. Accordingly, if registrants using this name make the representation on their websites that they are licensed medical practitioners, they should be able to demonstrate upon request that in fact they hold such a license. Failure to so demonstrate could be considered a violation of the terms of registration and may subject the registrant to registrar and registry rights to delete, revoke, suspend, cancel, or transfer a registration."