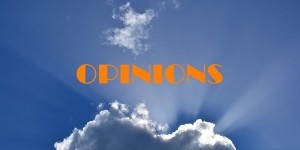 Just sold the domain name Hong-Kong.com. Money is in the bank.
It was time to cut my losses so I sold it. Well actually I made some money selling it but not what I was expecting when I bought it in an auction 9 or 10 years ago. At the time it was the most expensive domain I had bought. I had paid just above $6,000 for it in an expired domain auction.
I had high hopes for it but nothing really happened. The domain got low traffic and almost no inquiries. I probably got 4 or 5 inquiries over all these years. I have junk domains that get more than that! I think that hongkongchina.org, that I also own, has gotten about the same number of inquiries.
The truth is that hyphenated domains don't sell well. I did a search at Namebio only to find 12,932 domain sales with a hyphen. Namebio has a total of 424,164 sales in its database so that is about 3%. And only about 90 hyphenated domains were sold for $15,000 or more. So sales are low but also prices for these sales are very low.
I did a search at Namebio for exact match "hongkong" and "hong-kong" domains and I found these 7 domains:
hong-kong.se    1,360 USD    2007-10-02    Sedo
hongkong.cc    14,800 USD    2016-01-03    Guta
hongkong.de    13,978 USD    2007-09-20    Sedo
hongkong.it    3,100 USD    2008-08-12    Sedo
hongkong.it    2,900 USD    2008-09-09    Sedo
hongkong.me    1,200 USD    2012-03-07    Sedo
hongkong.net.au    101 USD    2011-09-15    NetFleet
A few months back I had contacted George Hong, CEO and president of Guta, trying to ride the China tide and asked him about Hong-Kong.com. His exact words were: Typically Chinese buyers don't like domains that contain '-'.
After that I was determined to sell even for a small profit as I was disappointed with the domain.
So when a $3,000 offer came 2 weeks ago I negotiated a bit and accepted a $15,000 offer and sold the domain. I thought that a $9,000 profit is not bad for a failed "project".
I think the buyer is another domainer. I wish him good luck with the domain. Not sure if he reads my blog. 🙂
What do you think about hyphenated domains? Was I right to sell at this price?