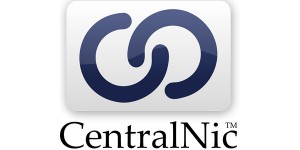 CentralNic Group plc (AIM:CNIC), announced that it has contracted with UK Creative Ideas Limited ("UKCI"), the rights holder for the new Top-Level Domain ("TLD") .ART, to be its exclusive backend registry service provider.
.ART will be introduced in a staged launch over the next twelve months.
UKCI is a new venture created to bring new technologies, including .ART domain names, to the global art world. UKCI is the conception of Chairman Ulvi Kasimov, a businessman recognised by Forbes as one of Russia's leading venture capitalists. Mr. Kasimov serves on the Board of Trustees at the Moscow Multi-Media Art Museum and has sponsored a number of exhibitions and publications, including "Russian Art from Private Collections: Borovikovsky to Kabakov," on view at the ABA Gallery in New York in 2012.
Ben Crawford, CentralNic's CEO, said: "The Top-Level Domain industry has not previously encountered a venture capitalist of the calibre of Ulvi Kasimov, whose exciting vision for the a new online home for the art world comes backed with the resources and expertise to execute at a global scale. We are delighted that UKCI have selected CentralNic as their exclusive registry service provider.  .ART has the potential to be one of the great success stories in the restructuring of the Internet, and we are proud to be providing the technical platform to support it."
UKCI Chairman, Ulvi Kasimov said: "As well as being the world's leading distributor of new TLD domain names by volume, CentralNic's new TLD registry support team have proven that they have the expertise and flexibility to meet .ART's requirements."