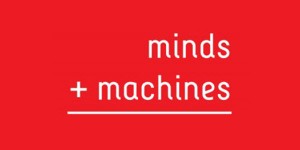 Minds + Machines Group Limited (LSE:MMX) announced today that it has reached an agreement for Nominet to take over the technical back-end registry functions for up to 28 top level domains within the Group's portfolio.
Minds + Machines also signed an agreement for Uniregistrar, Corp., part of Uniregistry, to take over MMX's loss-making consumer-facing www.mindsandmachines.com branded registrar operation.
Toby Hall, CEO of MMX, said:
"These two transactions allow us to reboot our business as a pure-play, high-value registry group with dramatically reduced overheads. Firstly, the Nominet agreement provides us with the flexibility to now significantly scale the business, on economically sure-footing, safe in the knowledge our domains will be running on a world-class platform. Secondly, the Uniregistry agreement sends a definitive message out to the registrar channel that we are here to partner, not compete, while ensuring existing customers of our consumer-facing registrar are migrated onto an award-winning platform. As such, we believe these two agreements will transform our operations and cost-base."
Minds + Machines announced on February 22nd that Antony Van Couvering was no longer the Chief Executive Officer of the Company. Mr Van Couvering was removed from office with immediate effect by means of a unanimous resolution of directors passed at a meeting of directors held on 19 February 2016. Toby Hall was appointed as the The Company's new Chief Marketing Officer.
The company had announced that "is currently making the transition from asset gatherer to monetisation of its leading portfolio of top-level domains;".
Minds + Machines had problems in the past with their registrar. In August 2014 there was a security breach at its registrar.
Nominet agreement
Nominet is the operator of the .uk family of top-level domains. It currently has over 10.7 million domains registered on its platform, a membership of 2,800, and an international network of registrars.
Under the terms of the agreement, commercial terms for which cannot be disclosed, Nominet will provide the back-end registry function, as well technical support to the registrar channel, across MMX's portfolio of top-level domains. It is anticipated that, subject to the normal ICANN and client approvals, the technical operation for up to 28 top-level domains within MMX's portfolio, including .london and .work, will be transitioned to Nominet before the year-end with a concurrent downsizing of MMX's in-house technical operations.
Russell Haworth, CEO of Nominet, said:
"We look forward to the smooth migration of MMX's portfolio of domains onto our platform. Quality and technical excellence is at the heart of what we can deliver to MMX; we have consistently invested in our infrastructure, systems, operational capabilities, and customer service. This partnership takes us into the top tier of registry operators globally by volume of TLDs and compliments the brands we currently manage, such as .BBC, .Bentley and .Comcast. It also underlines our long-term strategy to provide a more diversified range of services to gTLDs and registrars."
Uniregistry agreement
Under the agreement with Uniregistry, Minds+Machines' registrar will transfer its customer accounts to Uniregistrar, Uniregistry's wholly-owned registrar, in return for a perpetual commission to MMX over the life of the accounts.  The transition is expected to be begin in the next three months, subject to the necessary ICANN approvals, with the associated downsizing of MMX's in-house registrar operations taking place over the same period.
Michael Salazar, COO of MMX, said:
"Through partnering with best-in-class providers, we have the ability to invest our energies and resources fully into those areas of the business that can directly drive growth in terms of domains under management and revenue. As such we believe the two agreements will be transformational for the Group moving forward as we look to fully monetize, and develop, our portfolio."
Frank Schilling, CEO of Uniregistry, commented:
"Uniregistry is pleased to work with Minds+Machines to provide its clients with our world-class registrar software. Our platform provides users with industry-leading tools to buy, sell, manage, and monetize domains. We look forward to working with Minds+Machines to help these clients fully realize the potential of their domains for years to come."