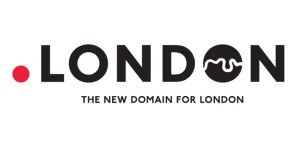 Dot London met up with some of their Dot Londoners to find out more about their businesses and see what having a Dot London web address means to them.
A number of different sized businesses from a variety of sectors have chosen to register their Dot London domain names.
From major international venues, such as ExCeL London, to local community enterprises, like Central Street Café, all types of diverse businesses have chosen a .London domain name and link with London's global city brand and to tell the world where they do their business.
David Pegler, CEO of leading events and exhibitions venue, ExCeL London (excel.london)
"We're in a very competitive world where other cities are keen to host big international events, so for us selling the destination, London, is critical. Having a Dot London reinforces that it's us, London & Partners, the Mayor, and the whole city wanting to welcome these companies to hold their events here."
Miloš Milisavljević, Founder of Serbia-based tech start-up, Strawberry Energy, developers of Smart green urban furniture (strawberrye.london)
"The Dot London domain name came to us at a good time. We were entering into a new market, so having this familiar name helped improve our chances of boroughs, councils and real estate developers engaging with us. Having a Dot London domain name is a reference, accreditation and explanation all in one word."
Lisa Inglis, Catering Manager at St Luke's Community Centre and Central Street Café (centralstreetcafe.london)
"For Central Street Café, having a Dot London domain name is very important for us to be linked with brand 'London', but it's also very important for a sense of community. Also there are many Central Streets around the world and the fact that it's Dot London just makes the search for the café, and the charitable things St Luke's does, easier to find."
Emma Hitzelberger, Co-founder of Peckham-based yoga studio, Yogarise (yogarise.london)
"When we first launched Yogarise we had a web address that had 'Peckham' in it, which was great for local people. Now that we have a Dot London domain it means that we're part of the bigger London yoga scene."
Sean Hitzelberger, Co-founder of Yogarise (yogarise.london)
"We registered a Dot London domain name because we felt that it was incredibly important to associate ourselves with this amazing city that we live in. We're just so incredibly proud to be associated with such a wonderful place, such a diverse place, such an interesting place. We thought that it was a natural thing for us to do."
The video below features the stories of 4 .London domain names: