Following the recent launch of the new internet top-level domain .London and of the buydomains.london website for SMEs to obtain their .london domain names, Ben Crawford, CEO of buydomains.london parent company CentralNic has launched a campaign to get more London businesses online, and address the current lack of web connectivity and engagement for small businesses within the UK's capital city.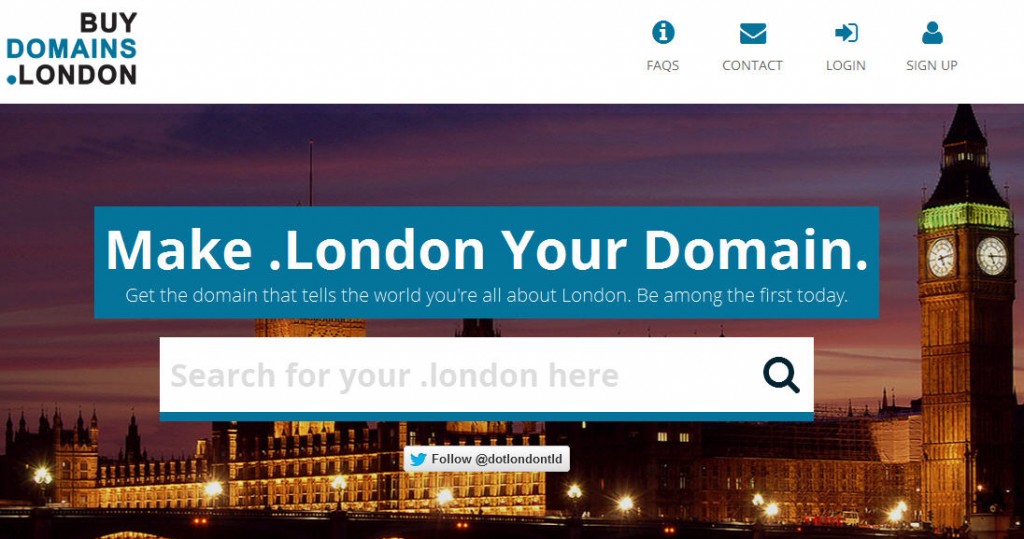 YouGov has predicted that over 75% of London's 841,000 SMEs will fail to register for a .London domain name before the 31 July deadline, after which businesses outside London will be free to register the names (Federation of Small Businesses).
CentralNic and buydomains.london CEO Ben Crawford commented: "London has the potential to be the global capital of the 21st century – to the immense benefit of Londoners, and importantly SME owners. The fact that so few London businesses have their own websites is therefore a lamentable lost opportunity for London's SMEs to participate in the internet revolution."
"Having your own website is not only the gateway to doing business globally," Crawford added. "It's also increasingly become the key to doing business locally, as London residents and visitors armed with smartphones and tablets now use the internet to look up a shop's address, to find a tradesman, book a mini-cab or order a takeaway. Small businesses in London need their own websites just to keep their existing customers, and to have any prospect of winning new ones."
buydomains.london, an official partner of Dot London, has launched the campaign to run throughout July 2014, aiming to "Get London businesses online". All London-based SMEs that sign up for a .London domain name via buydomains.london will receive a free professional one-page .London website. The benefits of this free website will allow the registered businesses to publish free content online with no prior technical or internet content experience. Ben Crawford hopes that this campaign will encourage more London SMEs to get online, and improve their marketing potential by kick-starting their online presences. This campaign is being launched by London-based CentralNic plc through a strategic partnership with British web design company BaseKit.
About buydomains.london
Alex Kinchin-Smith, Director of Dot London said, "We are delighted to be working with CentralNic as one of the premier partners in Dot London and to make .London domains available through CentralNic's dedicated Dot London site buydomains.london. We want Dot London to become the internet address of choice for businesses and individuals with a connection to the capital. It is therefore important for us to be working with CentralNic as the Company is based here in London and understands the benefits a Dot London domain name can bring."
About CentralNic Group plc
CentralNic (LSE: CNIC) is one of the world's pioneering registry service providers, offering technical backend, distribution, policy and marketing for new TLDs, ccTLDs and SLDs. CentralNic currently supports 31 domain extensions including .pw, .la, .com.de, .us.com and .uk.com — more extensions than any other registry. CentralNic was selected as the back-end registry provider for 60 new Top-Level Domains, and will be launching TLDs including .wiki, .college, .bar, .rest, .ink and .xyz, as well as DotBrand domains for Global 1000 banks and telcos, and for media and entertainment leaders William Morris Endeavor and Guardian Media.
CentralNic's distribution network includes 1500 registrars – entities such as GoDaddy and Network Solutions in over 80 countries that retail domain names directly to the public and wholesale them through an additional network of over 100,000 resellers.
All Group information and news can be found at www.centralnic.com
About BaseKit:
BaseKit was founded in the UK in 2008 and has become the world's fastest growing website editor, distributed by global partners in the hosting and telecoms space. The platform enables small businesses and designers to build and manage beautiful websites entirely in the browser. BaseKit's website editor is available in 16 languages and multiple integrations are supported, including: On-premise, SaaS, cPanel plugin and Parallels APS.
BaseKit now has over 80 employees, with offices in London, Bristol, Toronto, and Sao Paulo, with over 100 strategic partnerships worldwide. BaseKit won Seedcamp in 2008 and has subsequently received investment from Eden Ventures, NESTA, Nauta Capital and The British Business Bank through the Angel CoFund.