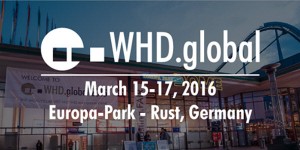 A panel of experts discussed the results of the New gTLD program at the WorldHostingDays 2016 (WHD.GLOBAL) in Rust, Germany.
Most of the experts agreed that registration numbers aren't everything and that projects by large companies (like abc.xyz by Google) could be a short-term key to success.
The largest mistake the industry could commit, would be missing their own target group, said Marco Hoffmann. "It's not only about reaching high registration numbers, but about creating a lively namespace", said Hoffmann.
"This is a story we need to learn from", said Jeffrey Sass. "Some years ago nobody knew what to do with an Internet address. Companies where wondering what to do with a website." Today people are asking the same question. It would be up to the industry to provide the answers, said Sass.
WorldHostingDays hosted a New gTLD auction that sold 34 domain names.