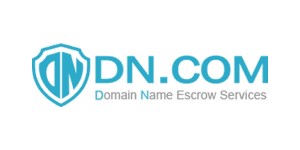 Last week DN.com announced by sending an email that it will be closing for 3-4 days and their website went offline.
Yesterday they announced by sending another email that they had some government issues and they will remain closed for several more days. A few hours later their website was up again.
I am sorry but something doesn't feel right with this. So what was so unexpected that turned "several more days" to a few hours? China is not known for government efficiency.
Today DN.com wrote on NamePros.com that "DN.com is Back". I don't understand why DN.com didn't send an email to all its customers like it did with the closing down announcements.
Sorry but I don't feel that I can trust DN.com any more. At least for the next few months and if they keep a good record…
Here is today's announcement:
"The good news is www.DN.com is now accessible again!
We sincerely apologize for all the problems caused in the last three working days. During the last couple of days, users' transactions and withdrawals were all processed timely as usual. During the past days, we have noticed how much the domaining community care about DN.com, thank you all for that! We are now geared to deliver even better service to the entire domaining community.
Please understand that taking down www.DN.com temporarily was a prerequisite move if we wanted to modify the entity. We did this to coordinate with the lawful procedures.
For you to understand it better, we'd like to explain the exact procedures that we need to go through. We hope everyone can take an objective perspective over this. The official term is called "备案(bei an)". "备案(bei an)" is to register the website and the company with the government's network authority, in which procedure we report to the government about what the website's business is and which company the website belongs to. It is because of our development plan, that we are changing the entity from "Hangzhou Midaizi Network Co., Ltd."(also the mother company of 4.cn) to "Hangzhou YunBiao Intellectual Property Agency Co., Ltd." Both companies belong to John Xu, 4.cn owner.
There was no suprise that all Chinese domainers understood what we're going through, while our foreign friends find it absurd. For that, we apologize for not explaining it in advance.
What difference does 备案(bei an)make?
As an escrow service company, we attach great importance to the compliance, legality and regulation. 备案(bei an)means our website's security is fully guaranteed by the government, which is great news for domain traders.
As a quite newborn domain name escrow service provider, DN.com was launched on 4th Sep, 2014. Till now, we are still growing and learning lessons. During these days, we are sincerely grateful for all the kindness and support we have received from the domaining community, and we are open to all comments and suggestions. DN.com's mission is to serve the domaining community and we're working on it hardly. Thank you for all your patience and business, we hope for a better future. "