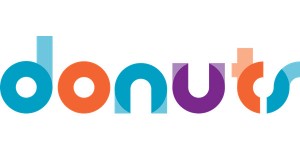 Donuts published a blog post titled "The Proof is in the Data – Not-Coms Are Superior To Legacy Domains".
During the first two months of 2016, not-coms made their Super Bowl debut and the highly-anticipated .WINE and .VIN extensions launched.

While we're only entering the second year of not-com availability, we're already seeing a significant shift in the domain marketplace. Businesses and consumers are embracing not-com extensions because they are superior in quality to their outdated legacy counterparts. The proof is in the numbers.
Here is the proof provided by Donuts:
Total not-com registrations surged past 15 million – growing by 1 million during a 5-day period alone – triple the fastest growth rate ever achieved by not-coms.
I am especially concerned with these numbers. Most domains sold are sold for $1 or less and a lot are used to serve spam email messages.
Nearly 60% of Donuts registered names have the corresponding .COM address available. While it is obvious that there is an availability problem for good .COM names, this data shows that businesses and consumers actually prefer not-com extensions even when the exact .COM match is available (e.g. abcdef.tld was registered while abcdeftld.com is available).
Most of the domains are bought because they are short on the left of the dot (2-3 letter domains and numerics) or for the keyword alone that doesn't always make sense. E.g. by trademark holders etc.
Not to mention spam…  Although Donuts doesn't have the same spam problem that other registries have.
The availability comparisons for .NET, INFO, BIZ and US are even more telling. Those names are still available for 85%+ of the registered Donuts names. Clearly businesses and consumers prefer meaningful and memorable names versus settling for an obvious second choice.

Not-com renewal rates are 40 percent higher than those of .COM. Since launching in 2014, renewal rates for not-coms have been around 68 percent while Verisign finally admitted, during its most recent earnings call, that renewals for .COM names registered in 2014 and 2015 have fallen below 50 percent.
I have many times debated this metric that Donuts is using. Donuts is comparing something that looks like the top 5% domains of their New gTLDs to the bottom 1% domains of .com. That doesn't seem to make sense to me.
There is a distinct sense around the Web that change is in the air. We have reached a tipping point for awareness and adoption of not-coms, and the data paints a clear picture that new domains extensions are superior to their legacy counterparts.
As I have said many times in the past I am a big supporter of New gTLDs and I own quite a few of them but some bold statements like this leave me baffled.
How are New gTLDs superior? I didn't understand it from this blog post. Why not aim at something more believable? Something like: "New gTLDs are as good as legacy gTLDs" and build on that on the following years.