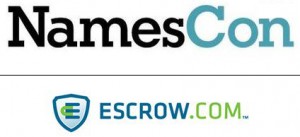 Here are a couple of the best videos from NamesCon 2016 courtesy of the NamePros.com domain name forum.
The first is Frank Schilling's keynote at NamesCon 2016 on January 11, 2016 announcing the new Uniregistry Market. The video is in HD quality:

The second video features Matt Barrie, President of Escrow.com and CEO of Freelancer.com delivering the final keynote address of NamesCon 2016:
You can find a post on Matt Barrie's keynote here.