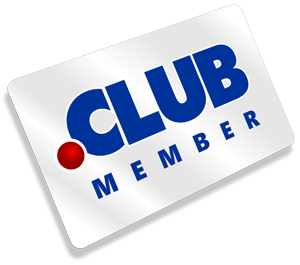 Today, December 16th 2015 (8 a.m. EST), .CLUB released an additional 13,293 registry reserved premium names to their tiered premium inventory.
These names were priced before the value of .Club domains started increasing with the Chinese buying thousands 4N and 5N .Club domains.
There are many three to four character .club domains in the list and over 5,000 domains are priced below $100 USD.
The premium fee for .CLUB names is only an initial first year fee.  Annual renewals for all .CLUB names are always at the standard registration fee (approximately $10-$15 per year).
View the list of new names
View the complete list
Since July .CLUB has offered premium .CLUB names priced at $10,000 or below for direct sale by their registrar channel.
Since then the premium name .club sales have continued to increase, and more registrars have begun to offer and successfully sell .club premium names.
Some of the names in the new inventory have never been released before, and some were previously registered and dropped.  The list includes domain names such as:
bicycle.club
carsharing.club
clothing.club
frequentflyer.club
December 16th Release Time: 
| | |
| --- | --- |
|  New York |   8:00 am |
|  Vancouver |   5:00 am |
|  Berlin |   12:00 pm |
|  London |   1:00 pm |
|  Beijing北京 |   9:00 pm |
Participating Registrars: