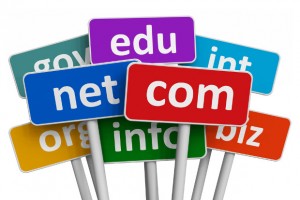 When you are selling domains in bulk you can't expect to get an average price that is close to the domain's actual value. Not even close.
A bulk deal could mean 10 or 20 domain names exchanging hands or even thousands of domains like the GoDaddy acquisition of 70,000 of Michael Berkens domains that was announced yesterday.
Even if you are selling "liquid" domain names you will probably get a little less than what is considered the minimum wholesale selling price. Of course you don't have all the hassle of selling them individually and you get a lot of cash today. That is the whole point of a bulk deal.
The Marchex deal with GoDaddy had 200k domains that were sold for 28M USD. That is just $140 per domain. The portfolio had some premium domains like Beijing.com but it also had a lot of unsellable (junk) domain names. Going through 200k domains is a daunting task so the easiest is to work out an average price that suits the overall quality of the domain portfolio.
So what is the price that GoDaddy paid Michael Berkens's portfolio? No one knows except the 2 parties but we can always make a guess. In my opinion the price was somewhere between 30M USD and 35M USD. Anything above that would be a great deal for Michael and knowing his negotiation skills I can't rule out even a 50M USD sale. But based on the previous Marchex deal, a 30-35M deal is more probable.
At 35 million dollars that is $500 per domain name.
Does this seem low? Of course it is low based on the average prices that .com domains are sold for. And I have never seen Mike sell a domain name for less than $5,000 and domains like 373.com might be worth a million each.
But the buyer has to factor in the renewal cost over 10-20 years, administrative and holding cost (transfers, renewals, UDRPs etc.), administrative cost selling the domains (personnel, office, credit card fees etc.) and of course the domains that will never sell.
Of course the 70,000 domains must have some significant parking revenue too so this should fit in some part of the equation. But consider that the Michael Berkens portfolio of 70k domains has a $700,000 annual renewal bill attached to it.
Now, there is a lot of talk about why GoDaddy did not buy the (premium) New gTLD portfolio. They did not buy it probably because the New gTLD domains don't make sense in a bulk deal like this.
When you are buying a .com at $500 you have 10 years to sell the domain at $1,000 and make a healthy profit. When you have a premium New gTLD with a $200 renewal, if you sell in 10 years, you have to sell it for at least $3,000 to make the same profit. This doesn't compare nice next a .com and doesn't bode well with the rest of this deal.
When you have an average $500 price for a .com then the purchase price is 50 times the renewal. When you have a premium $200/year New gTLD then the purchase price is just 2.5 times the renewal. This might not bother a domain investor like Michael Berkens or even me but it is difficult for the domain acquisition team to explain this to the CFO, CEO and the shareholders.
In the end you could make more profit from the New gTLDs than from some bad .com. But the average renewal rate before the New gTLDs arrived was about $10-15 across many TLDs so a $100 average renewal rate for New gTLDs would not look good.
Even if you are GoDaddy and like New gTLDs, you can't easily present a bulk New gTLD purchase to the shareholders. Especially after the Marchex $140/domain deal and now the Berkens deal.
The other thing is that the closer you are in a domain purchase you made, the more you are looking to get at least your cost in a bulk sale. Even in a 70,000 domain name deal.
I had a few bulk deals in the past 3-4 years from 20 LLLL.com up to 1,000 .biz and although I did not get what was considered the minimum selling price (but a bit lower), I can say that when you have thousands of domain names, sometimes you need a deal like that to refocus, make a strategy shift, lower renewal bills, have better cash flow, buy some domains you always wanted to buy and of course have some fun with the extra cash.
Bulk deals lower the stress related with keeping up with sales. Bulk deals are sweet! I have not regretted any of my bulk deals and I bet Mike will not regret his.
A bulk deal could be hard for the seller to accept sometimes because you don't get top dollar for your domains but it is sweet when you get all the cash at once!