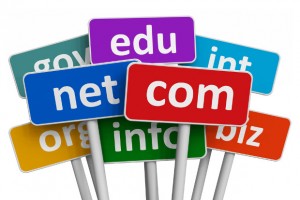 When the quoted price for a domain name seems very high then there are a few things that might be happening and you might want to consider:
The seller could be crazy!
You as a buyer have no idea how much domain names are worth or sold for.
The domain name you want has some other usage or a meaning that you don't know.
Other similar domains are being sold for similar prices.
The buyer paid a lot to buy the domain and doesn't want to sell cheap.
The buyer doesn't want to sell!
The buyer doesn't want to sell to YOU.
The domain name is expensive. PERIOD!
You might have noticed that I am talking about domain names that are "priced" so expensive and not necessarily about sold domains. That is because some people don't want to sell. They just give out a price to scare people away.
Now… Number 7 is not so simple. Domain investors buy domains to resell. Sometimes they buy domain names that only have a few potential buyers and even fewer with deep pockets.
Let's say you buy the domain name John.com. Hundreds of people named John will inquire about the domain. But the seller doesn't want to sell the domain for $5,000 to a random John.
The seller is waiting for a famous John, or a company named "John" or with a "John" product coming out, to buy the domain name and pay a couple of million.
But most often that not these people named John will be insulted when quoted with the price. But they shouldn't. It is nothing personal. The buyer simply wants to get top dollar for what he/she owns.
It is at that point when the "squatter" accusations start flying from people that know nothing about how the internet works. This is not squatting. This is ownership. If I had a rare car from the 1920's and asking for a million would you call me a squatter?
Read here about me and my book squatting.
(This article is mostly targeted to "end users" and not domain investors.)