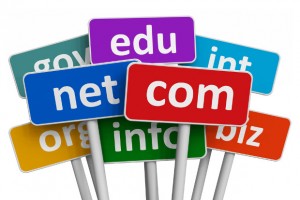 Do you want to make large sales? 5 figures or 6 figures? Sure you do.
But how can you make than happen? Firstly, you should ask 5 or 6 figures for your domains and be ready to do some hard negotiations.
Oh, and you also need some good domains. I am not talking about 2 or 3 letter or number .coms. I am talking about 3-letter .orgs or 2 word .coms.
But everything comes down to cash flow. If you have a steady cash flow and you don't "need" to make a sale immediately to pay for your mortgage or the domain name renewals then you can negotiate higher prices. This will make sure you leave very little money on the table.
Leaving no money on the table is a myth. You don't usually get paid a company's complete cash reserves. And even selling a domain name at a company's budget doesn't mean they didn't have some more money available if their budget couldn't get them their desired domain.
So it all comes down to cash flow so this is why you should accept reasonable offers on some of your worst or mediocre domains. A lot of people have domains in their portfolio that they don't really care about. Of course the quality differs from one domain investor to another.
They might as well have forgotten how and why they bought these bad domains. These are the domains that, given an opportunity, have to go. These are the domains that will pay for the renewals so when the inquiry comes for your good domain you are not starving for some cash. It is more likely to negotiate better if you don't really need the cash. So a reasonable 5 figure offer could become a 6 figure sale.
If you miss out on a few $3-5k deals because of a $500 difference that could hurt you a lot more down the road.
And I am not only talking about selling these average domains in retail prices. You can sell them in wholesale prices if the volume is significant and the price makes sense. I have done this 3-4 times in the past and I might do this is again in the future.
So in the end you get a healthy cash flow, reduce total portfolio renewal costs and you are ready for a big sale.