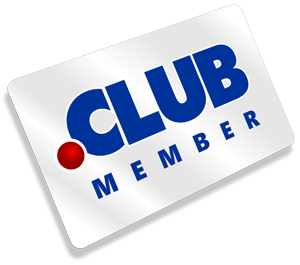 The .Club registry announced today that it sold its first 2-letter .club domain name for $15,000 in a direct sale. The domain name will be featured in the next .club monthly sales report that is set to break some of the registry's previous records.
Meanwhile the first ever .club domain name auction in China is now underway.
Beginning today October 29th and ending November 5th, .Club Domains and EachNic.com bring you a series of five fast moving auctions that will last three days each.
There domains are now taking bids, and auctions end in less than 3 days:
HJ.club
JC.club
YM.club
JS.club
GZ.club
The next auctions include domains such as PK.club, QC.club, YX.club, PC.club, DK.club, C.club and others. Bids can be placed (in English or Chinese) at www.EachNic.com, and full details of the auction, including the full schedule and information about the .club free Concierge service to assist western buyers, is available at www.nic.club/auction.
You can find here the last .club monthly sales report for September and search for all past .club domain name sales at Sold.Domains.