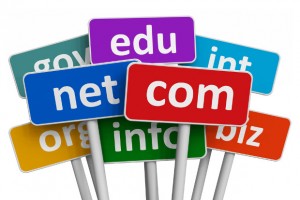 I got a comment, on this "wonderful" post, that went straight to spam because the writer used a fake name, fake email address and a fake website. Here is his/her wonderful and cowardly comment:
KZ you an inarticulate c..k s…..g a..s. None of your arguments hold any logic. Pure and simple, you are a rapist.

There in no world in which a domain is worth $1500 or more on its own. You are delusional.

ICANN rules are clear. It's why I'm in the courts suing over people extorting money from holding my domains hostage for my trademarked brands. They only hold value for my company, I made my brands valuable, not c…k s….g fu….s and low life's like you.

Infringing on my trademark by buying up all the domains and then thinking I have to pay morons like you, is what I find offensive. You have no value to the world.

When anyone has a product and puts my name on it, uses it and charges money for it, in my country that violates our trademark and copyright laws. You can't take a product of any kind, put my brand on it and sell it or extort money from me to buy it back. Nowhere else do I need a court order to take back what I own, I cease it. My attorney simply sends a cease and desist letter because the trademark is mine. Except in domain names, where people think they can violate the rules, be extortionists and sell me what is mine.

Simple, go to a place like YouTube, I simply make a claim on someone using my copyrighted material, they must take it down. That is the only analogy that holds, here. If they use my song in a video, they must pay me. If they use my images wherein the only value that exists is created by me, they must pay me or take it down. I create the value and I own it, you f….g moron.
You are a coward (and I am very kind) and here is why:
You say that my arguments hold no logic, yet you don't explain why.
You say I am a rapist.(?) What?
You say "There in no world in which a domain is worth $1500 or more on its own. You are delusional." OK. Try searching for "domain name sales" at google and try visiting a few of the websites you will find such as dnjournal.com. Everything is a lie. Don't worry you will wake up soon from this nightmare.
"ICANN rules are clear." Please do explain.
Just keep paying your attorney. But you are not getting any domains this way, you thief.
You create value? I bet you don't have a single trademark, yet alone a business.
You are a coward that wouldn't put his name next to his words.
Guess what? You didn't invent all the words in the dictionary.
People bought the domains you want 15 years before you thought of them. Does it really hurt you that much?
Domains don't have your "brand" on them. These dictionary domain names you are dreaming of were there for years and are not infringing on your "brand" just because you printed a t-shirt yesterday.