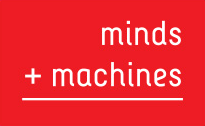 Minds + Machines today announced a strategic partnership with ALM Media, LLC, one of the world's largest legal media companies, to collaborate on advertising and marketing content for the new top-level domain ".law" across ALM's legal media publications, conferences and digital platforms. In addition, ALM will adopt over 100 .law URL's for its existing legal properties and new product rollouts. The announcement was made at Legaltech West Coast, the most important legal technology event on North America's West Coast.
It was also announced that the Sunrise period for .law, where trademark owners can register their names in .law, will begin on July 30, 2015. Names in the .law domain will then go on sale to credentialed legal practitioners on a first-come, first-served basis when the .law domain enters General Availability on October 12, 2015.
Dedicated to lawyers worldwide, and requiring validation of legal credentials upon application and renewal, the .law domain will provide the legal profession with a trusted and memorable URL to stand out from overcrowded and unvetted domains. ALM's legal properties, including The American Lawyer, Corporate Counsel, The National Law Journal, The New York Law Journal and Law.com, reach in-house counsel of Fortune 1000 companies, Am Law 200 firms and legal technology decision makers.
Lou Andreozzi, CEO of .law, said "We are very happy to be working with ALM, whose broad reach and global reputation as a legal media powerhouse is unparalleled.  We designed the new domain to provide the legal community with opportunities to grow their practices and brands, while also providing a way for the public to identify legitimate legal sources, and, just like .edu or .gov, it is our goal that .law will signal a vetted and trusted organization."
Bill Carter, CEO of ALM, said, ".Law promises to provide the legal marketplace with a much-needed dedicated URL, backed by strict registration criteria. We are looking forward to being an early adopter of the .law domain, which will help us to stand out as a reliable and high profile resource for the legal community. We are delighted to be working with Lou Andreozzi and the .law team as they bring this significant opportunity to market."
More information on the .law launch programme will shortly be available at http://nic.law.
About Minds + Machines
Minds + Machines (LSE:MMX) is a leading owner and operator of new generic top-level domains ("gTLDs") including ".law", and provides registry services to a range of high-profile clients. The Group also provides domain name services to consumers through its wholly owned registrar operations in the U.S. and Europe. For more information on Minds + Machines, please go to http://investors.mindsandmachines.com.
About ALM
ALM is a global leader in specialized industry news and information. Trusted reporting delivered through innovative technology is the hallmark of ALM's award-winning media properties. Headquartered in New York City with 18 offices worldwide, ALM brands have been serving their markets since 1843. ALM was named among Folio: Magazine's Top Places to Work in Media in 2014. For more information, visit www.alm.com.