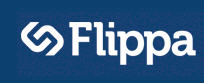 Flippa today announced that it has acquired the domain name brokerage company, Domain Holdings
Group, based in Florida, USA.
The combined Flippa and Domain Holdings Group entities are projected to hit $70m in sales over the next 12 months, rivaling the likes of Sedo and GoDaddy in aftermarket sales.
The acquisition of Domain Holdings Group adds a team of 15 domain name sales experts to the Flippa team. Last year, Domain Holdings transacted over $30m in premium domain sales to  domain buyers around the world, with over 30% of sales originating from China.
The Domain Holdings brand (and business) will remain separate to Flippa and will continue to operate as usual. In the coming weeks, they will leverage key integration points between the Flippa marketplace and the outbound sales team.
"When you take a dominant marketplace like Flippa.com and add the most respected outbound sales teams in the domain name space, you have a platform for selling digital assets that will be unrivaled in the market." said Flippa cofounder Mark Harbottle (also cofounder of 99designs.com).
Cofounded by John Ferber (who cofounded and sold Advertising.com to AOL in 2004 for $496 million), Domain Holdings Group has built a trusted reputation in domain name
aftermarket sales, transacting over $30m last year alone.
Currently representing top-tier inventory like Whiskey.com, Message.com, 01.com and hundreds more, consolidated sales are projected to hit $70m over the next 12 months.
Commenting on the acquisition today John said, "We're thrilled for the Domain Holdings team to join Flippa. We've been watching the Flippa marketplace go from strength to strength. The combination of these two companies will create a powerful sales platform for domain names and web sites that will be hard to beat."