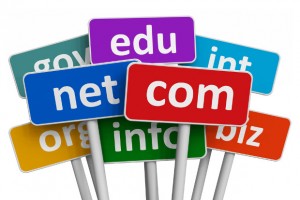 I was researching to buy a few domain names from a Donuts New gTLD that is launching this week.
After doing some searching I found that the best domains are not available at any price.
Not even for a $500 per year premium. I am talking about category killer domains for the extension.
I then found out that the regular priced domains are priced at about $50 per year.
I found a few average $50-$100 priced domains but I am not sure if I want to buy them.
I don't think that buying average domains at these prices is a good investing strategy.
I would prefer to buy one of the best or 'the best' domain of the extension for $200 per year than buy 4 average domains for $50 each. I must take into account that average New gTLD domains are being sold at $1000 to $1500. The other problem with average domain names is that they are harder to develop into large websites. That takes away from their value.
But top New gTLDs are being sold for 5 or even 6 figures. (Check out Sold.Domains for all New gTLD sales)
I was thinking of buying 8 of these domains but I haven't yet because I am not sure I should. If you take into account the EAP fees than I am talking about an investment of about $1,800 today.
At the early stages of New gTLD releases I was buying the top domains for the same prices. I spent $50,000 on these. And I explained better these purchases here.
These 8 domain names will have an annual renewal price of $600. So a 10 year purchase/renewal plan would be at a total of $7,000. I could probably sell these domains and make $12,000 in 10 years. Or sell 5 to break even. My total profit could be about $5,000.
But I am thinking that buying a very good domain name (such as a .club I have found at Sedo or at Startup.Club) at a one-off payment of $1,500 would have less risk than buying these 8 average domains and selling them ALL in 10 years.
I think that with one-off payments you can arrange your financial strategy better in the coming years. You make the big purchase now and only have to pay for a $15 renewal every year.
Of course I will only have 1 domain instead of 8 but I think that it would be easier to sell a top domain for $10,000 and make $8,500 than sell 8 average domains and make $5,000.
And the upside is that I could always develop that one top domain a lot easier and with greater potential than developing 8 average ones.
What do you think?