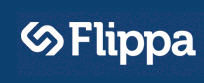 Highest sale this week at Flippa was the domain name Consoles.com that was sold for $50,000.
Flippa Domains Premium Brokerage unit closed over $80,000 in sales this past week, en route to surpassing $120,000 marketplace-wide.
Post-Auction Negotiation was the method of sale for 1 domain of this week's list.
There were 15 domains that were sold by Buy-It-Now and newly introduced (and soon to be re-branded) Domain Catalog had 4 sale this week.
Flippa 2014 Review: $2.15 Million In Domain Name Sales
This Is The Buyer Of ShipYourEnemiesGlitter.com For $85,000
Top Flippa Domain Sales from the past week:Consoles.com  @ $50,000  (Flippa Exclusive Brokerage ~ via Buy it Now)
Divider.com  @ $17,500  (Flippa Exclusive Brokerage ~ via Buy it Now)
Automating.com  @ $15,000  (Flippa Exclusive Brokerage ~ via Buy it Now)
VitaminOutlet.com  @ $4,500  (Buy it Now)
DesignGraphics.com  @ $3,999  (Buy it Now)
Smartwatch.info  @ $3,100  ($1 Reserve + Editors' Choice)
WebApplication.com  @ $3,050
FairfieldRealEstate.com  @ $2,000  (Buy it Now)
Shoelaces.net  @ $1,750  (Buy it Now)
Shower.net  @ $1,659  ($1 Reserve)
SafetyGloves.ca  @ $1,649  (Buy it Now)
Drunker.com  @ $1,551
G.im  @ $1,300  (Negotiated Post-Auction)
Cases.co  @ $1,188  (Buy it Now)
Tattoo.Directory  @ $925
SleepingPills.info  @ $800  (Buy it Now)
PilotLightFoundation.org  @ $750 (Domain Catalog Sale)
MyDistance.com  @ $750 (Domain Catalog Sale)
Goggles.io + Portfolio of 8 .IO Domains  @ $633 ($1 Reserve)
Relationz.com  @ $650  (Buy it Now)
Overheating.com  @ $625
WhiskyDomains.com + Portfolio of 97 Whisky-related domains  @ $550
Zembo.com  @ $515  ($1 Reserve)
Dongles.net  @ $501
ModernProfile.com  @ $500 (Domain Catalog Sale)
Productz.com  @ $475
WPGS.com  @ $415  ($1 Reserve)
DietPrograms.net  @ $375  (Buy it Now)
69.biz  @ $351 (Domain Catalog Sale)
Aleza.com  @ $325  ($1 Reserve)
Seats.info  @ $316  ($1 Reserve)
Virtuae.com  @ $275  ($1 Reserve)
PlayMusic.net  @ $249  (Buy it Now)
SEOfp.com  @ $225  (Buy it Now)
Winelist.net  @ $223
URLPrivacy.com  @ $205  ($1 Reserve)
qRog.com  @ $200  (Buy it Now)