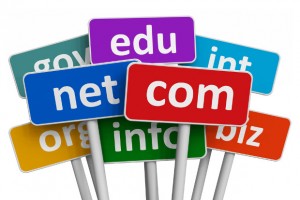 Company just bought 3 domain names from 2 cybersquatters. The cybersquatters have been holding hostage the domain names for years. One domain has been registered for 17 years and the other 2 domains for 15 years each.
But what is this company that bought the domain names and who are the cybersquatters?
The company that bought the domains is actually my company and the cybersquatters are the 3M Company and Turner Broadcasting System, Inc.
The companies were holding the domains for all these years without using them and eventually sold them at a profit! What a shocker! This is outrageous!
Of course the 2 companies are not actually cybersquatters but this is how domain owners are portrayed by some lawyers and mass media. The 2 companies above are among many companies including Microsoft that are selling their unused domain names.
The 3 domains were bought in the past couple of weeks. All 3 have been paid, 2 are pending transfer to my registrar and I am waiting for the 3rd one. Until I have all 3 in my account I can't share the domains but the 2 are keyword domains and one is something people would probably call a "brandable" domain name.
The first 2 domains were bought at a Buy It Now price at Afternic. The seller was the 3M Company. The seller has been confirmed with Afternic that it is indeed the 3M company.
The 3rd domain was bought in an auction at Namejet.com. The seller was the Turner Broadcasting System, Inc. (Let's hope I get this domain and this is not a huge mistake as I have not confirmed the purchase with Namejet yet.)
So what is cybersquatting?
It is funny that when someone has a domain name you want and you don't like it's asking price he/she is labelled as a cybersquatter. This has pretty much become the argument of many companies and individuals that file for a UDRP complaint. I bet this was one of the 3M Company's arguments when it managed to get the domain 3m.com at UDRP a few years back.
But now that these companies are the sellers I guess it is fine. Now they think that as the owner of the domain name they are are legitimate and respectable and they can sell the domain for whatever they think the right price is or they can auction it off. These 2 companies have thousands of domains names each.
I don't know who coined the term cybersquatter but its meaning has been confused by many. The term is wrong to begin with. Offline squatters don't make legal purchases as domain owners do and don't pay for domain renewals as domain name owners do. Maybe it should be changed to "trademark cybersquatter" or something else that will mean the people that buy domains incorporating trademarks. And I don't mean domains like "blue.com". Blue may be a trademark but that does not make the owner of blue.com a "trademark cybersquatter".
And of course a cybersquatter can't simply be someone that has a domain name, that is not used, and offers it for sale. That is simply the perverted notion of some corrupted UDRP panelists. And it is something that people that can't afford a domain name like to call domain name owners.
People that buy and sell domain names are simply investors. Domain name investors in this case. And they are nothing like 'offline' squatters. They are like real estate owners.