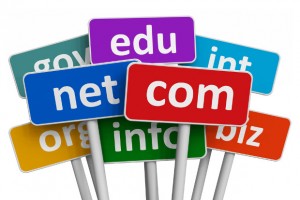 Verisign, the registry operator for .com, .net and other domain names, is releasing a series of short, humorous videos this month promoting .com and .net domain names
You can see the first 2 videos, Cake in a Club and Fish on a Bus below.
Here is how Verisign describes the campaign: "As any aspiring entrepreneur knows, great business ideas can come from anywhere, at any time. The Verisign video spots are part of a new online campaign featuring that "eureka" moment that comes with an idea, creatively dramatized by a big, fuzzy mascot, and lets the viewer know his or her next step should be to register a .com or .net domain name.  So rather than flirting with, dancing around, or ignoring their idea, people should act and secure their domain name today."
MAKE YOUR IDEA INTERNET OFFICIAL

Studies show that businesses that have an online presence can expect to grow 40 percent faster than if they did not1. The core of your online presence is a domain name, which can be leveraged in many ways as your business grows. No matter the size or industry of your business, your domain name is one of its most important assets.

So when you choose a .com or .net to represent you online, you can feel confident you have a trusted, reliable domain name, powered by Verisign. Make your idea Internet Official and take your business online today!