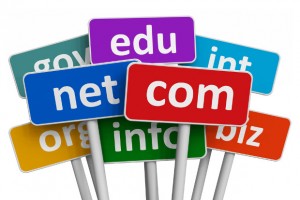 Sweden's Internet Infrastructure Foundation (.SE)​​ will conduct multiple auctions to release more of the .se domain names that are not currently possible to register. The domain names are two-character country codes, such as no.se, tv.se, pr.se, cd.se, hr.se and it.se as well as the names of other countries, for example, usa.se, thailand.se and spanien.se.
.SE plans to sell 349 different domain names on on eBay's Swedish auction site Tradera.
The domain names are auctioned off in batches on Tradera and the first auction started on Monday, October 13. The auction will end on the 22nd of October and the starting price for each domain name at 1 krona. The auctions are open both for individuals and companies.
Background to the auction
.SE's list of blocked and reserved domain names was created in 2003 when it was made possible for anyone to register a .se domain. Over the years, the majority of the domain names on the list have been made available for registration. It is worth mentioning that these have included the numerical domains in 2006, geographical place names in 2008 and the Swedish Royal Court's domains in 2010 – were several thousand domain names in total. With these previous releases, the domains were released on a first-come, first-serve basis, which means that those domain names were released concurrently and went to the first to register them.
Following a referral procedure in 2013, the Board of .SE decided to release the current domain names by way of an auction procedure.
The surplus generated by .SE through the auctions will go to our various initiatives, which aim to develop the internet in Sweden.