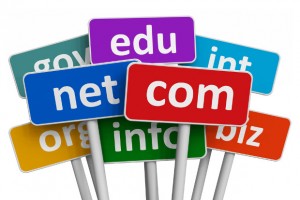 In the past 24 hours various articles have been posted on websites and publications around the globe criticizing the owners of Ebola.com that are selling the domain for $150,000.
Most articles are not in favor of this sale. I am not sure if the timing was right to announce that such a domain name is for sale. But I am not sure what are the owners supposed to do with the domain that they paid $13,500 for it back in 2008. No one makes the slightest suggestion. There a lot of other diseases that have killed a lot more people but nobody is attacking their owners. Flu.com, Aids.com, Cancer.com all go unnoticed. What about the owners of guns.com. Are they to blame for all gun deaths? What about virus.com since ebola is a virus? People are dying everyday and disease domain names are owned and sold every day.
People lose sight of what is going on sometimes and follow the hate trend. I guess the mainstream media loves hating… And at the moment Ebola sells. Someone even attacked the mothers of the owners. (see at the bottom)
The owners did not register an airplane number after it crashed nor did they register domains like BostonBombing.com.
Here are some extracts of these articles:
Daily Mail (UK)
"A entrepreneur is hoping to make a tidy sum out of the tragedy of the Ebola outbreak by selling a domain using the virus' name for a six figure sum.
The businessman also owns birdflu.com and H1N1.com, as well a domain for the deadly mosquito-borne disease Chikungunya and another for the Ebola-like Marburg virus.
Mr Schultz, who also owns terror.com, PotassiumIodide.com and fukushima.com, appeared untroubled about the issue of making money from a human tragedy."
Independent (UK)
"Strike while the iron is hot, goes the saying. Or, strike while the epidemic is thriving, in this case."
"Is this cybersquatting? Owners of Ebola.com put domain for sale at N24.5 million.
While people are dying around the world from the deadly Ebola virus disease, a company in Newark, USA, Blue String Ventures has put up for sale the domain name Ebola.com at a price of $150,000 (
N
24.5 million)"
"The merchant of disease who wants six figures for Ebola.com.
Jon Schultz is a cigarette-thin man who will, upon requests for a photograph, don a ruby robe and strike a regal pose. Schultz is a businessman and he wants to look good. There's money to be made everywhere — even off tragedy and disaster. For the right kind of entrepreneur, Shultz said Monday night, calamity affords a very unique business opportunity. And Schulz, merchant of disease domains, is that kind of entrepreneur.
Name a disease, and there's a chance Schultz owns it. He has birdflu.com. He has H1N1.com. He has one for the deadly mosquito-borne disease, Chikungunya, and another for Marburg. And finally, there's the jewel of his trove. Ebola.com, which Schultz bought in 2008 for $13,500."
"Today in Parasitic Capitalism: Ebola.com Squatter Wants $150K for Domain.
Let's say you are someone who has recently returned from traveling in West Africa. You have visited an Ebola-ravaged country. You are understandably worried about contracting the disease during this worst-ever epidemic and, upon returning home, you catch a fever. You might then go online to try to find information about the disease and to assess whether the crippling fear you are experiencing is, in fact, well placed. That search might lead you to Ebola.com, but little do you know that that site is nothing but a moneymaking ploy.
In today's information economy, there are few more useless money-grubbers than domain squatters, and that is exactly who owns Ebola.com. Blue String Ventures, the company sitting on the domain, is asking for a mere $150,000 to transfer ownership of the site."
"There are a lot of different ways to make money in times of fear. A company in Nevada has apparently found their own way, now that more than 4,000 people have died from Ebola and the world is in a state of panic. Blue String Ventures owns the domain name Ebola.com and they're offering to sell it
for $150,000
.
It could not be confirmed at press time whether Schultz and Hood's respective mothers were embarrassed that their sons were opportunistic pieces of human garbage who profit from the fears of others and contribute nothing of value to society."
Apparently, this
Matt Novak
likes attacking mothers of domain name owners. I can't wait for him to explain what value he offers to the society by doing this. I guess he gets more clicks on his google ads and makes a lot of money! But he has written such classics such as "8 More Viral Images That Are Totally Fake" or "1970s Kids Dressed Up For the Year 2000" so we better respect him.