The New gTLD domain name hustler.clothing has been suspended for 2 weeks now. The domain name is owned by Larry Flint Productions that is the owner of Hustler magazine and hustler.com.
The domain was suspended because ICANN and the 2013 RAA require that the domain registrant's contact information or changes to the registrant's WHOIS information be verified within 15 calendar days. If the data is not verified in this timeframe, ICANN mandates that the website be suspended pending the verification.
The domain was registered on February 6th and was suspended on March 3rd. That is already 15 days that the domain has been suspended and no one at Larry Flint Productions has

noticed it or noticed the email message asking for the whois verification.
The domain is registered with Enom and this is the message it displays now: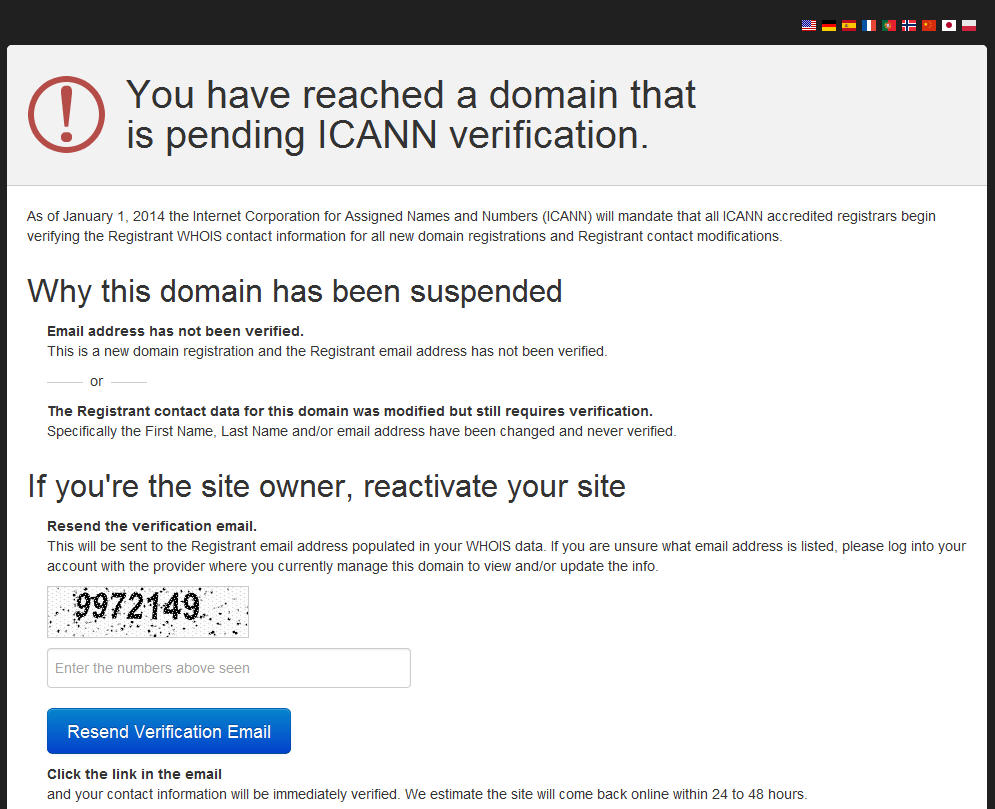 All registrars offering New gTLDs have signed the 2013 RAA so all New gTLDs are subject to this whois verification. Of course all other domain names that are registered at these registrars are also subject to this whois verification.
The email that is associated with the domain name hustler.clothing is domainmaster@lfp.com and lfp.com is not resolving.
According to DomainTools.com the email domainmaster@lfp.com is associated with 2475 domain names. All these domains may become suspended if they receive a verification email and this is not addressed properly within 15 days.
Larry Flint Productions also own the domain name HustlerClothing.com that is resolving but the domain name Hustler.Clothing is the domain that is featured at the bottom of  Hustler.com although there is no link:

The suspension of the domain name Hustler.Clothing will be removed after the WHOIS information is successfully verified.