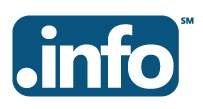 Loan.info sold for $18,500 at Sedo after it was previously sold for $6,640 at Namejet back in November 2013.
The domain has been auctioned 3 times in the past, selling twice, before being sold at Sedo:
loan.info $6640
Namejet November 2013
loan.info $6,200 (Reserve not met)
Namejet May 2013
loan.info $8,293
Go Daddy December 2012
The domain was bought by Luc-Andre BIGGS (aka Federer) that is a very active .info seller especially at Flippa. It was sold by someone from China.
Loans.info also sold last month for