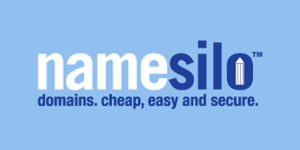 NameSilo Technologies Corp. announced the financial results for the financial year ended December 31, 2020.
Financial highlights of Namesilo in fiscal 2020 as set forth below:
Revenues of $31,050,980 for fiscal 2020 as compared to $27,166,213 in fiscal 2019, an increase of 14.3%. The increase in revenues for fiscal 2020 was due to an increase in domains under management and from the launch of new ancillary services.
Over 65% of revenues were generated by customers who were customers from the prior fiscal year.
Net Income of $6,479,610 in fiscal 2020 as compared to a net loss of $4,040,758 in fiscal 2019.
Earnings per share of $0.09 in fiscal 2020 compared to a loss of $0.07 in 2019
Total Bookings* of $32,573,395 in fiscal 2020 as compared to $29,899,819 in fiscal 2019.
Investment portfolio increased in value by $9,269,363 or 391% in 2020
Total debt outstanding was reduced from $10,104,376 9,994,376to $5,793,818
NameSilo has grown to be the 12th largest Domain Registrar in the world (according to RegistrarOwl.com) with over 3.9 million active domains under management and customers in approximately 160 countries.
Since acquiring Namesilo LLC in August 2018 the new management team has grown revenues from full year 2017 revenues of approximately $10.6 million to over $31.05 million in 2020. Domains under management have grown from 1.85 million to over 3.9 million today. The Company has also invested significant resources to launch a number of new products and services which are expected to significantly increase future revenues and improve gross margins. Along with a new and more functional website the Company has launched hosting services, email products, a free logo maker, security products, several new domain services and more all while maintaining some of the lowest prices in the industry. NameSilo now accepts over 150 payment methods including most major credit cards, Web money payments such as Apple Pay, Venmo, Alipay and more. The Company was also one of the first companies in the industry to accept bitcoin. In 2020 the Company launched new marketing initiatives to build brand awareness and drive future revenue growth.
NameSilo LLC CEO Kristaps Ronka states, "2020 was a year of considerable investment in new products, services and people. We launched new marketing initiatives which have helped lead to continued revenue growth including this past March where we reached over US$3 million in monthly revenue for the first time in the Company's history. NameSilo is now well positioned to take advantage of our team's hard work and further grow our company. We look forward to continuing to offer our customers new and best in class products and services at the best possible prices, all while maintaining world class customer service"
As per the press release issued on Dec. 2, 2020, the Company announced that it had entered into a non-binding letter of intent with WGH Holdings BV whereby the buyer, subject to the entry into a definitive agreement, will acquire all of the Company's interest in Namesilo LLC. Both parties continue to work toward meeting the conditions to enter into a definitive agreement. More details will be announced when available.
NameSilo Technologies also manages a portfolio of public and private investments. 2020 was a strong year as the portfolio returned over 380% and as of the end of 2020 the value of the securities, not including cash, stood at $11,637,137.
Subsequent to the year ending December 2020 NameSilo Technologies has paid down an additional $940,000 in debt. The Company currently has approximately $4.7 million in debt outstanding. In the 4 months since the end 2020 NameSilo LLC has grown its domain names under management by approximately 390,000 domains or by 11.1%. Management anticipates continued strong growth for the remainder of the year.
NameSilo LLC will focus on adding value-added products to offer customers with a one-stop source for essential services related to their domains.  The Company believes that these new products will further increase core revenues and margin growth for NameSilo, improve customer retention and improve the value proposition to the customer base.