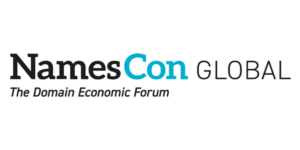 The list of 136 domains for the NamesCon 2020 live auction has been selected and loaded onto the live auction platform at ProxiBid.com.
The live auction list might have some slight changes until the time of the auction starting January 30, 2020 at 4:30 PM CST (US Central Time).
.Com dominates in the 136 strong domain name list. There are 111 .com domains in the live auction.
See here the list of .com domains sorted by ascending creation date starting from 1988 up to 2019:
hrb.com
fef.com
gi.com
Offices.com
Stardate.com
ADD.com
tie.com
Cocktails.com
TravelAgency.com
Goodies.com
Vehicle.com
werewolf.com
Ozarks.com
futons.com
kick.com
connecticut.com
directions.com
irp.com
laptop.com
xu.com
Latinos.com
Dancing.com
please.com
ActiveWear.com
Lectures.com
illinois.com
bash.com
otag.com
coldremedies.com
Democratic.com
TimeshareSales.com
mgv.com
calories.com
ArtDesign.com
AlcoholTreatment.com
PuppyLove.com
Childbirth.com
Diagnose.com
Toolchest.com
arcades.com
RagsToRiches.com
Urn.com
autographed.com
Mdmd.com
icebergs.com
Landlords.com
iyw.com
earthlings.com
Boso.com
shirts.com
texashotels.com
csct.com
UsedCar.com
GhostStories.com
Burb.com
gofish.com
pzu.com
wxq.com
Pandas.com
TechM.com
mycar.com
bicycleshops.com
webdesigns.com
siblings.com
autodealerships.com
DevilDogs.com
mistakes.com
cookingschools.com
xtream.com
playhockey.com
nutritional.com
wyv.com
OPZ.com
8545.COM
Yonk.com
motorcyclesale.com
ULJ.COM
lasers.com
VUY.COM
xylophones.com
airdrop.com
cabservice.com
FreshFood.com
RoadShows.com
racebikes.com
Jose.com
cuxa.com
IEV.COM
BeautySpa.com
ffvv.com
SeniorCenters.com
cgnc.com
Refitted.com
shopped.com
OverEater.com
iqiq.com
ucme.com
70a.com
legalfees.com
emeraldearrings.com
7864.com
bvlg.com
ebit.com
sawx.com
Zyfu.com
hixe.com
ZLKi.com
potoil.com
Slept.com
Cobras.com
Kffr.com
There are 9 .net domains and 8 .org domains in the list:
bv.net
b4.net
rix.net
ship.net
uf.net
even.net
awards.net
laws.net
autobiography.net
Med.org
Recreation.org
Asheville.org
JM.ORG
ukp.org
lez.org
closet.org
pnp.org
Finally there are 5 ccTLDs, 2 New gTLDs and 1 .info domain:
Rides.co
Sex.us
w.de
tatoo.me
Singl.es
sensimilla.club
i.rent
printers.info
NamesCon

2020 Live Auction Details

The Premium Live Domain Auctions will take place at the NamesCon Global Conference in Austin, Texas starting January 30, 2020 at 4:30 PM CST (US Central Time). The Premium Live Domain will end at 7:30 pm CST. Pre-bidding has started with post-auction extended bidding running through February 14, 2020. Pre-bidding and the Extended Auction will be available through our partner https://auctions.godaddy.com/?t=16&event=7

Pre-bidding and the Extended Auction will be available through our partner GoDaddy.com at https://auctions.godaddy.com/

Not going to be in Austin but still want to bid on the domains? RightOfTheDot's special Proxibid system will be the live bidding platform used for the event auction. You can visit http://www.proxibid.com/rightofthedot to sign up for an account, then bid on domains online during the live auction. The Live Auction Catalog will be posted there prior to the event.
You can sign up to bid with http://www.proxibid.com/rightofthedot NOW.

If you've been bidding on a domain that gets selected for the live auction, we will email you about the change. You will need to continue bidding through the live auction at that time.
After the live auction ends, any unsold domains that were selected for the live auction will be returned to GoDaddy's event auction.

You can continue to bid on these domains until this extended auction ends on February 14, 2020.

Any qualified names not selected for the live auction on January 27th will remain on GoDaddy Auctions for bidding until February 14, 2020.

Who can place a bid?

Anyone with a valid GoDaddy auction membership can bid on domains while they're on the GoDaddy auction. If you wish to bid on domains over $1,500 you'll need to verify your bidding account. If you're bidding during the live auction remotely http://www.proxibid.com/rightofthedot you will need to complete verification here: http://www.proxibid.com/rightofthedot according to our rules for high dollar bidding. You can also register to bid live at the RightOfTheDot / NamesCon Premium domain auction event at the NamesCon Conference. RightOfTheDot and GoDaddy representatives will be on site to help you sign up correctly and register you for your paddles.

If you cannot attend the conference or the live auction, you can sign up to bid and participate through our live auction platform here: http://www.proxibid.com/rightofthedot