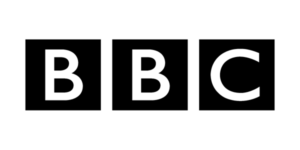 A few weeks back BBC, the British Broadcasting Corporation, announced that it will be changing its website URL from bbc.co.uk to bbc.com.
BBC says that the move to bbc.com will help them streamline their online operations, making them more efficient.
There were 2 main reasons why this was happening in the past: Firstly, some content, mainly video, is only available in the UK due to rights restrictions. Secondly, the international visitors are shown advertising while UK TV licence fee payers were not exposed to adverts.
BBC has an unusual requirement when it comes to developing BBC websites: they carry advertising internationally (so that UK licence fee payers don't cover international costs) but not in the UK, and wethey have to build and design for both these situations simultaneously.
Moving websites bbc.co.uk to bbc.com is a gradual process that began in 2018 and will be continuing throughout 2019.
Of course the most interesting thing here is that BBC chose .com as its main website and not .co.uk that is the UK ccTLD.
At the time of writing this post bbc.co.uk is redirecting to bbc.com when you are outside of the UK. But users from the UK are still getting bbc.co.uk which has a different website than bbc.com.
Here is the complete explanation of the BBC website move from the BBC webpage:
The BBC has two different versions of its website: one for UK audiences and one for international audiences. We're changing this so we can focus on delivering world class online services to everyone.
It's complicated to run two services in this way but in the past it was necessary for two reasons. Firstly, some content, mainly video, is only available in the UK due to rights restrictions. Secondly, our international visitors are shown advertising.
The move to bbc.com will help us streamline our online operations, making them more efficient.
Will it mean that those outside the UK can see everything available to those in the UK?
Not for the foreseeable future. Rights restrictions mean that some content, mainly video, cannot be shown outside the UK.
Does accessing bbc.com from the UK mean we will get adverts?
No, the rules will stay the same for users in the UK and licence fee payers won't be exposed to adverts.
When is it happening?
It'll be a gradual process, beginning in 2018 and continuing throughout 2019. This change has already happened on the BBC Scotland, Wales and Northern Ireland homepages. Almost all BBC pages will change eventually, though some of our older sites will stay as bbc.co.uk.
Do I have to reset my bbc.co.uk bookmarks and favourites?
No, you don't have to do anything differently and we have ensured that there will be minimal disruption to users of the BBC's online services. There will be redirects in place so that you're automatically sent to the right page when you click on any bookmarks or favourites. These redirects will remain in place for the foreseeable future and also mean that searching for bbc.co.uk will take you to the correct page.
Do I need to set my cookies on both sites?
When visiting bbc.co.uk we set cookies based on your preferences. As we are now operating across bbc.co.uk and bbc.com we need to set cookies on both. You will be shown our cookie and privacy banner when you first visit bbc.co.uk. During your visit to the BBC if you navigate to one of our pages on bbc.com you will be shown the privacy and cookie banner again. You will be asked to set your cookie preferences again. This will only happen once.