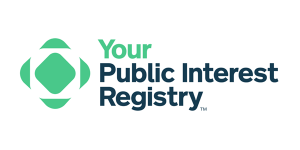 Public Interest Registry (PIR), the .org registry, today announced the addition of three new members to the organisation's executive team – Judy Song-Marshall, Chief of Staff; Joe Abley, Chief Technology Officer and Anand Vora, Vice President of Business Affairs.
"The new hires, starting throughout March and April of 2019, will bring enhanced operational and technology capabilities to Public Interest Registry in support of the organisation's drive for continued growth of quality domains under management and its enhanced educational and outreach initiatives. The broadening of the executive team comes on the heels of Public Interest Registry's appointment of Jon Nevett as President and CEO and will be instrumental to the advancement of the organisation's advocacy in support of collaboration, safety and trust on the internet."
"Our latest executive appointments are some of the most well-respected professionals in the domain industry and true experts in their respective fields," said Jon Nevett, President and CEO of Public Interest Registry. "I'm thrilled to welcome them to the Public Interest Registry team and am confident they will help us achieve our goals while, most importantly, upholding the impressive legacy of the .org domain."
The three new hires will join the existing Public Interest Registry executive team consisting of Jon Nevett, President and CEO; Brian Cimbolic, Vice President and General Counsel; Paul Diaz, Vice President of Policy and Mary Cornwell, Senior Director of Human Resources. Public Interest Registry also currently is accepting applications for a Chief Financial Officer (CFO) to round out the organisation's leadership team.
New Executive Team Hires
Judy Song-Marshall – Chief of Staff
Judy Song-Marshall brings more than a decade of domain name industry experience working alongside executive management teams. At Public Interest Registry, she will serve as an extension to the president, and leverage her experience to drive strategic, operational and budgetary initiatives. Judy currently works as the Director of Registry Services at Neustar, overseeing the Policy, Industry Affairs, and Compliance teams. Judy also led the marketing team that successfully launched the .nyc top-level domain (TLD) and rebranded  the .us country code top-level domain (ccTLD). Judy serves on the ICANNWiki Board and is the Treasurer and a former board member of The Domain Name Association.
Joe Abley – Chief Technology Officer
Joe Abley has more than twenty years of experience working with internet infrastructure in a variety of capacities including in the domain name system. At Public Interest Registry, Joe will be responsible for the organisation's overall technology strategy including managing information security, business intelligence, software development and technical research. Joe previously served as an Infrastructure Scientist for Afilias and as a Director of Domain Names System (DNS) Operations at Internet Corporation for Assigned Names and Numbers (ICANN) where he provided direction for the operation of ICANN's production DNS services, including the L Root Server and the systems and processes used to manage Domain Name System Security Extensions (DNSSEC) in the root zone of the DNS. Joe also actively promotes technology education efforts in developing regions and is a long-standing participant in standards bodies and technical operator communities.
Anand Vora – Vice President, Business Affairs
Anand Vora is a seasoned strategy and business development executive with a decade of experience working in the domain name and internet industries. Anand will be rejoining Public Interest Registry, where his career in the industry began, to oversee business development, channel services, marketing, registry services, and customer operations. In this role, Anand will help expand Public Interest Registry's presence in the marketplace and continue to foster customer and registrar relations. Previously, Anand served as the Director of Business Development at Donuts Inc., where he led the identification, development, creation, and execution of go-to-market strategy. At Donuts, Anand focused primarily on international markets including spearheading Donuts' China operations.