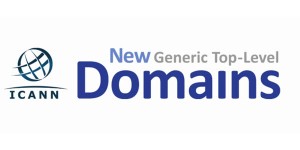 .CHARITY domains, a Donuts Inc. new extension, entered general availability yesterday.
According to Namestat.org there are 839 .charity domains registered today. There were 307 before general availability started including some registry domains, sunrise domains and the Early Access Phase (EAP).
.Charity domains cost about $30 to $40 to register in most registrars.
.CHARITY is now part of the Donuts portfolio of 241 New gTLDs that also includes .GIVES and .FOUNDATION.
"We're delighted to launch .CHARITY, yet another high-quality top-level domain," said Bruce Jaffe, Donuts Inc. chief executive officer. "Having a broad and deep TLD portfolio gives people and organizations tremendous choice and flexibility in managing their digital identities."
This is some of the statements that Donuts made in a press release about the launch:
Use of the new .CHARITY domain enables individuals and organizations engaged in philanthropy, charitable giving, cause-related fundraising, and other philanthropic initiatives to clearly communicate their online identities. Those using .CHARITY domain names can achieve multiple objectives: they can use it to drive awareness for their cause, to collect donations online, and to find new volunteers, supporters and partners.

The launch of a new TLD affords end users the opportunity to choose from the deepest, broadest inventory of domain names, including exact matches for their organization's name or cause. Anyone planning to use the .CHARITY domain can take advantage of the brand-new domain namespace with ample availability for short, memorable domains.

In addition, there are many other potential uses for the .CHARITY domain, such as: creating a site dedicated to an organization's charitable activities, for use as a redirect to social platforms or to the main website, or for online promotional outreach and awareness. The .CHARITY domain can complement use of other Donuts TLDs such as .GIVES and .FOUNDATION.

Registrations of .CHARITY domain names in both the preceding sunrise and Early Access Program phases were brisk, reflecting the high interest and quality of this TLD.