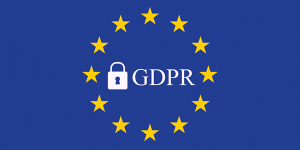 The Internet Corporation for Assigned Names and Numbers (ICANN) announced that a German High Court has ruled against ICANN's plea to reconsider the Court's own decision. ICANN has been pursuing a preliminary injunction from the German Court to require EPAG, a Germany-based, ICANN-accredited registrar (that is part of the Tucows Group) to continue to collect elements of WHOIS data, as required under ICANN's Registrar Accreditation Agreement, which permits the registrar to sell domain name registrations for generic top-level domains.
ICANN received a ruling from the German Higher Regional Court in Cologne ("Appellate Court") last week, that rejected ICANN's request for review ("plea of remonstrance") filed by ICANN on 17 August 2018. ICANN's plea was filed to continue the immediate appeal in the ICANN v. EPAG injunction proceedings. ICANN initiated such proceedings against EPAG, to seek assistance in interpreting the European Union's General Data Protection Regulation (GDPR) in order to protect the data collected in WHOIS. The Appellate Court again has determined that it would not issue an injunction against EPAG.
In making its ruling, the Appellate Court found that the preliminary injunction proceeding does not provide the appropriate framework for addressing the nature of the contractual disputes at issue, and that a decision in preliminary proceedings does not appear to be urgently needed.
ICANN claims that "the Appellate Court did not address the merits of the underlying issues with respect to the application of GDPR as it relates to WHOIS". So what? The German court is not there to solve ICANN's problems.
ICANN is continuing to evaluate its next steps in light of this ruling, including possible additional filings before the German courts, as part of its public interest role in coordinating a decentralized global WHOIS for the generic top-level domain system.
Yeah, ICANN should continue with its stupid GDPR court crusade and keep wasting our money. NOT!
ICANN should have had a WHOIS/GDPR solution months ago but clearly their incompetence is stopping them. so what they do is try to hide it by spending our money on German courts and ICANN attorneys.