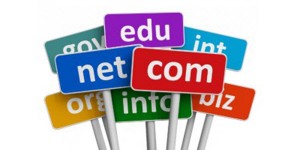 The CENTRstats Global TLD Report Q2/2018 has been published. The report covers the global status and registration trends in all top-level domains (legacy gTLDs, new gTLDs and ccTLDs), with additional focus on the European ccTLD market.
Highlights from the report
Global TLD market grew 2.0% YOY at the end of Q2 2018, taking total recorded domains to an estimated 337 million
Growth rates in .com are increasing (currently 5.2% YOY) while .net is contracting 6% YOY
Several African-based ccTLDs such as .ng (Nigeria), .ke (Kenya) and .za (South Africa) see strengthening growth
ccTLDs make up an estimated 62% of the European domain market with average growth rates of 2-4% annually; however, deletion rates of the top 25 have increased over 2018
gTLDs globally grew 1.6% YOY to 189 million; average growth of the top 300 largest gTLDs is around 12% with the deletion rate showing signs of decline
The global TLD market grew 2.0% YOY at the end of Q2 2018, taking total recorded domains to an estimated 337 million. Globally, gTLDs have the largest share with the largest slice (40%) attributed to .com. Growth rates in .com have been steadily increasing since early 2017 with current rates at around 5.2% YOY. This contrasts to another legacy gTLD, .net which has contracted 6% in the same period.
European ccTLDs grew a combined 2.9% YOY to 72 million domains in total. Of all locally (European region) registered domains, ccTLDs make up an estimated 62% of the market with the rest split between gTLDs as seen in the chart (right).
Over the past 2 years, ccTLDs in Europe have seen significant stabilisiation of long-term average growth rates (see chart right). Most are growing in the range of 2-4 % annually. This stability is also reflected in annualised add and renewal rates, which average 18.6% and 80.4% respectively. However, the average deletion rate of the top 25 largest ccTLDs has been increasing marginally over the course of 2018. Average deletion rate (annualised) at the end of Q2 was 14%, compared to [12%].
In many European countries, the local ccTLD is the dominant TLD in terms of local registrations, with an average market share of 54% (calculation includes local registrations of non-local ccTLDs such as .eu). However, analysis of the top 500 web pages* shows that .com holds higher visibility in page views, although it's worth noting that many of .com sites in the top 500 are some of the most visited sites globally.
gTLDs grew a combined 1.6% over the past 12 months, pushing up total domains to around 189 million. With exception of legacy gTLDs such as .com, .org, etc., many new gTLDs are still in growth phase with add ratios averaging 40% and renewals still relatively low. Average add and park ratios are both stable and deletion rates have been declining over the past 12 months.
Below are short profiles of selected gTLDs with high recent growth:
.fun is geared toward entertainment (e.g. fun parks, arcades, comedy, etc.) and grew from 11K to 94K in the space of a year (574%). A majority of domains are held between Namecheap, Alibaba and GMO, and are being sold as low as $1USD.
.ltd opened for general availability in June 2016 and has grown to 454K domains. The TLD aims at businesses (LTD being an abbreviation for 'limited company' in many countries) and most registrations currently come from Alibaba – a Chinese registrar with large holdings of .top and .club.
.work targets a broad market of retail, construction and tech businesses as well as employment-related services. It has seen high rates of new domains added over the past year with roughly 70% of domains currently held with the Japanese registrar GMO.
.shop launched in late 2016 and has grown to just under half a million domains with a couple spikes and dips along the way, most likely due to promotions. Rates of new adds are high, but in recent months, the deletion ratio is trending upward.