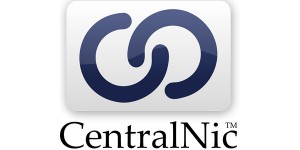 CentralNic Group Plc made an announcement today after some recent industry speculation. The Company confirmed that discussions are taking place regarding the potential combination of CentralNic and KeyDrive S.A. and its subsidiaries including domain reseller platforms and the corporate registrar BrandShelter. 
"The Boards of CentralNic and KeyDrive Group believe that the combination of the two businesses would have strong strategic logic and economies of scale, and would represent an opportunity to create a group with advanced technology platforms delivering significant recurring revenues for every major customer type within the industry."
Key-Systems Group includes KSregistry, SkyWay DataCenter, domaindiscount24, RRPproxy, BrandShelter, toweb (Brasil) traffic.club (Luxemburg) PartnerGate, nicSaarland, Moniker (USA) and PartnerGate (Munich).
KeyDrive SA acquired Moniker in January, 2012 and OpenRegistry in January 2017.
The Board of CentralNic currently anticipates the transaction will be completed in the second quarter of 2018.  Discussions are still ongoing and there can be no certainty that a merge will occur.  
Zeus Capital Limited is acting as Nominated Adviser and Joint Broker to CentralNic and N+1 Singer Capital Markets Limited is acting as Joint Broker. 
If the transaction proceeds, it will constitute a reverse takeover by CentralNic in accordance with Rule 14 of the AIM Rules for Companies.  Accordingly, Ordinary Shares in CentralNic have been suspended from trading on AIM with immediate effect, pending either publication of an admission document containing detailed information on the proposed transaction or the termination of discussions regarding the proposed transaction. 
A further announcement will be made by CentralNic when appropriate.