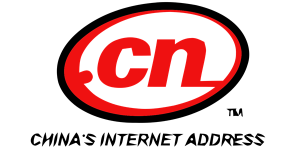 China has added many 2nd level domains to the .cn ccTLD extension.
Allegravita wrote a blog post explaining the latest changes to Chinese domain names.
"The Ministry of Industry and Information Technology (MIIT) of China recently announced a structural change to the country's domain name system. Here we are offering a quick translation and explanation of the announcement. Please rest assured that it doesn't affect how domain names are functioning as of now. Instead, it brings about some rather interesting additions."
"Category 2LDs, a word-for-word direct translation of how the MIIT calls them, are actually functional identifiers. There are nine of them in total, announcing which industry a website belongs to, and what it's about. They are:
.政务 (Chinese: government affairs): For government organs.
.公益 (Chinese: public good or charity): For non-profit organizations.
.GOV: Again for government organs. Presumably the same as .政务, only more internationalized.
.ORG: Again for non-profit organizations. Presumably the same as .公益, only more internationalized.
.AC: For scientific research facilities.
.COM: For industrial, commercial, and financial organizations.
.EDU: For academic institutions.
.MIL: For military and national defense organs.
.NET: For providers of online services.
There are a total of 34 Geographic 2LDs, each assigned to a provide or municipality:
.BJ: Beijing
.SH: Shanghai
.TJ: Tianjin
.CQ: Chongqing
.HE: Hebei
.SX: Shanxi
.NM: Inner Mongolia
.LN: Liaoning
.JL: Jilin
.HL: Heilongjiang
.JS: Jiangsu
.ZJ: Zhejiang
.AH: Anhui
.FJ: Fujian
.JX: Jiangxi
.SD: Shandong
.HA: Henan
.HB: Hubei
.HN: Hainan
.GD: Guangdong
.GX: Guangxi
.HI: Hainan
.SC: Sichuan
.GZ: Guizhou
.YN: Yunnan
.XZ: Tibet
.SN: Shaanxi
.GS: Gansu
.QH: Qinghai
.NX: Ningxia
.XJ: Xinjiang
.TW: Taiwan
.HK: Hong Kong
.MO: Macau"