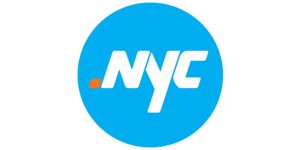 It seems that a few of the domains that were in the 3 .NYC auctions in the past year were not paid for.
I got a tip that the highest selling domain name from the 3 auctions, Fashion.nyc, that sold for $37,000 was never paid for.
So I did a little research and found that 5 domains from the 3 auctions (and a total of 60 domains) were unpaid. There might have been more but the domains were then probably offered to the second bidder. The 5 domains are Fashion.nyc, rentals.nyc, Boots.nyc, Sneakers.nyc and models.nyc.
Fashion.nyc was the crown jewel of the fashion themed .nyc auction and was also the highest sale of all 3 .nyc registry auctions. I think that the fact that the domain name never sold should have been at least mentioned somewhere.
In the case of Fashion.nyc, that was auctioned at Snapnames, the domain name was offered to the second bidder but he declined. He was prepared to pay up to $35k but after the non-paying bidder he lost interest. The domain name results from the auction were not updated at the Snapnames blog.
Fashion.nyc together with rentals.nyc, Boots.nyc and Sneakers.nyc are listed at Afternic with a Buy It Now (BIN) price of $30,000 each. Minimum offer is $5,000. Models.nyc is not listed for sale.
Here are the 5 domains from the 3 auctions that were not paid for with some extra details:
Fashion.nyc
Auction price: $37,000
Registrar: Network Solutions
Owner: NeuStar, Inc.
Nameserver: ns1.nycpremium.neustar.biz (does not resolve)
Listed at Afternic for $30,000
Rentals.nyc
Auction price: $5,700
Registrar: The City of NY Registrar
Owner: nycdomains@law.nyc.gov
Nameserver: –
Listed at Afternic for $30,000
models.nyc
Auction price: $2,563
Registrar: hellodotnyc.com
Owner: nycdomains@law.nyc.gov
Nameserver: –
Not listed at Afternic
Boots.nyc
Auction price: $750
Registrar: hellodotnyc.com
Owner: nycdomains@law.nyc.gov
Nameserver: –
Listed at Afternic for $30,000
Sneakers.nyc
Auction price: $500
Registrar: Network Solutions
Owner: NeuStar, Inc.
Nameserver: ns1.nycpremium.neustar.biz (does not resolve)
Listed at Afternic for $30,000
I have since removed the 5 domains from Sold.Domains and the 3 auction results articles:
Results from the premium .NYC domain name auction (RealEstate.nyc $21,300)
Results of the fashion .nyc domain name auction: Shop.nyc $33.5k
Results of the tech .nyc domain name auction: web .nyc $8,638, startup .nyc $3,300