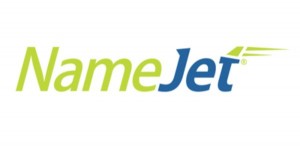 Namejet released it's August 2017 domain name auctions report that includes mostly 1 and 2 word .com domains and a few numerics.
Namejet sold 65 (92 domains in July) domains in August for a total of $332,995 ($613,601 in July).
Namejet only reports domains that were sold for $2,000 or more. Of course most of the domain names are sold below this threshold.
The average sales price was $5,123 ($6,326 in July). That is of course for domains above $2,000 and not an overall average but also keep in mind that these are mostly wholesale prices.
Here are the 65 reported domain sales at Namejet for August 2017:
| | |
| --- | --- |
| Domain Name | Payment Amount |
| ditan.com | $27.821,00 |
| lfn.com | $27.599,00 |
| emojis.com | $26.100,00 |
| arganoil.com | $13.255,00 |
| bilet.net | $11.000,00 |
| tioga.com | $10.111,00 |
| stylists.com | $10.000,00 |
| miho.com | $7.500,00 |
| chard.com | $7.255,00 |
| 123444.com | $6.111,00 |
| flypaper.com | $6.101,00 |
| rotomolding.com | $6.013,00 |
| moneys.com | $5.900,00 |
| autodiscount.com | $5.800,00 |
| urun.com | $5.100,00 |
| 61855.com | $4.999,00 |
| 66728.com | $4.999,00 |
| 18816.com | $4.999,00 |
| 21558.com | $4.999,00 |
| 98837.com | $4.699,00 |
| 98277.com | $4.399,00 |
| 55968.com | $4.399,00 |
| 92886.com | $4.399,00 |
| rotationalmolding.com | $4.300,00 |
| dispensers.com | $4.288,00 |
| ilene.com | $4.211,00 |
| uhuh.com | $4.000,00 |
| xpcp.com | $3.901,00 |
| arox.com | $3.711,00 |
| photoedit.com | $3.700,00 |
| sovy.com | $3.320,00 |
| 37r.com | $3.310,00 |
| outmore.com | $3.300,00 |
| marketmakers.com | $3.279,00 |
| soundtech.com | $3.231,00 |
| embassyworld.com | $3.211,00 |
| miami-dade.com | $3.201,00 |
| 40808.com | $3.110,00 |
| starshine.com | $3.100,00 |
| l23.com | $3.000,00 |
| mallorcaonline.com | $2.835,00 |
| 7ip.com | $2.821,00 |
| 13830.com | $2.788,00 |
| topdoctor.com | $2.690,00 |
| 6mb.com | $2.668,00 |
| myut.com | $2.655,00 |
| highprotein.com | $2.600,00 |
| nerdvana.com | $2.600,00 |
| watersupply.com | $2.534,00 |
| youtubd.com | $2.494,00 |
| dragoncasino.com | $2.400,00 |
| 999j.com | $2.322,00 |
| csr.org | $2.312,00 |
| ensuring.com | $2.305,00 |
| inceptum.com | $2.269,00 |
| freeverse.com | $2.200,00 |
| gfkamerica.com | $2.200,00 |
| fantasy.org | $2.199,00 |
| bitcointechnology.com | $2.110,00 |
| newsbeat.com | $2.109,00 |
| shita.com | $2.108,00 |
| itun.com | $2.034,00 |
| premiumbroker.com | $2.011,00 |
| outrageousness.com | $2.000,00 |
| 33av.com | $2.000,00 |