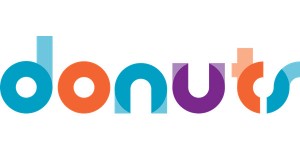 Donuts Inc., today announced that it has closed a $110 million credit facility led by Silicon Valley Bank (a division of SVB Financial Group), and with participation from Cadence Bank, N.A., Comerica Bank, Pacific Western Bank, and Umpqua Bank. 
This debt financing was oversubscribed. Donuts is using these funds to complete its $213 million merger with the Rightside Group, and for general corporate purposes.
"We are delighted to partner with Silicon Valley Bank and are gratified by the enthusiastic response from co-lenders," said Donuts chief executive officer, Bruce Jaffe. 
"SVB understands deeply our business and our industry and did a terrific job in forming a syndicate of leading institutions. This financing will help to fuel our growth, as we focus on helping individuals and organizations to transform their online branding capabilities."
"Donuts growth and opportunities are reflections of the emerging category of new, top-level domains, its management team, portfolio and it's strategy," said Jayson Davis, Director, Silicon Valley Bank. "We  appreciate the opportunity to have worked with the leadership team at Donuts, as well as our banking partners, to enable the right financing at the right time to help the company achieve its growth goals."
With its latest acquisition, Donuts now offers 238 new top-level domains, including .email, .guru, .social, .business, .life, .restaurant, and many more. 
"Donuts domains provide extensive variety to anyone wishing to enhance their brands online. With recent investments in Netki and Geofrenzy, and the acquisition of the Rightside Group, Donuts is leveraging its deep industry expertise to identify and invest in emerging technologies that can enhance the domain name system (DNS), expand the company's portfolio of high-quality top-level domains, or otherwise complement its business and growth strategy."