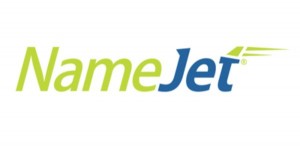 Namejet released it's March 2017 domain name auctions report that includes a lot of 1 and 2 word .coms, some 3 and 4 letter .com and some numerics.
Namejet sold 156 (95 domains in February) domains in March for a total of $872,909 ($625,966 in February).
Namejet only reports domains that were sold for $2,000 or more. Of course most of the domain names are sold below this threshold.
The average sales price was $5,596 ($6,589 in February). That is of course for domains above $2,000 and not an overall average but also keep in mind that these are mostly wholesale prices.
Click here to see the top Namejet domain name sales from 2016.
Here are the 156 reported domain sales at Namejet for March 2017:
| | |
| --- | --- |
| Domain Name | Payment Amount |
| fsf.com | $47.000,00 |
| handjob.com | $40.000,00 |
| dresden.com | $24.600,00 |
| problems.com | $24.500,00 |
| dacan.com | $22.000,00 |
| 3510.com | $20.811,00 |
| 2530.com | $20.512,00 |
| 758888.com | $20.102,00 |
| 77766.com | $20.002,00 |
| lol.tv | $18.000,00 |
| yeyehei.com | $17.000,00 |
| huangguan.net | $16.600,00 |
| 6842.com | $16.300,00 |
| wvj.com | $16.000,00 |
| lizzy.com | $15.000,00 |
| nove.com | $10.903,00 |
| promovers.com | $10.600,00 |
| busu.com | $10.100,00 |
| wineschool.com | $10.004,00 |
| medicalstudent.com | $9.350,00 |
| vr6.com | $8.988,00 |
| sucu.com | $8.600,00 |
| ytyt.com | $8.500,00 |
| igcouncil.org | $8.500,00 |
| arod.com | $7.600,00 |
| patchouli.com | $7.500,00 |
| sakesi.com | $7.000,00 |
| z5.net | $7.000,00 |
| jiangning.com | $7.000,00 |
| 221234.com | $7.000,00 |
| patent.net | $6.900,00 |
| reja.com | $6.500,00 |
| dure.com | $6.500,00 |
| yingyu.net | $6.200,00 |
| wwtt.com | $6.100,00 |
| video360.com | $6.000,00 |
| iv.org | $5.600,00 |
| 21886.com | $5.499,00 |
| 19886.com | $5.499,00 |
| pokercasino.com | $5.200,00 |
| faja.com | $5.100,00 |
| foha.com | $5.100,00 |
| bbbw.com | $5.100,00 |
| z999.com | $5.100,00 |
| motivo.com | $5.100,00 |
| amart.com | $5.002,00 |
| jiannao.com | $5.001,00 |
| porterhouse.com | $5.001,00 |
| fishingreels.com | $5.000,00 |
| cleanser.com | $4.888,00 |
| licious.com | $4.569,00 |
| bxxx.com | $4.544,00 |
| duio.com | $4.502,00 |
| businesspark.com | $4.199,00 |
| 631111.com | $4.101,00 |
| n8n.com | $4.100,00 |
| ancc.com | $4.100,00 |
| zhuohao.com | $4.018,00 |
| bikr.com | $4.000,00 |
| fumy.com | $3.850,00 |
| textually.org | $3.850,00 |
| apartmentslondon.com | $3.800,00 |
| lincolnsquare.com | $3.700,00 |
| x00.com | $3.600,00 |
| atdhenet.tv | $3.501,00 |
| heathledger.com | $3.500,00 |
| 26526.com | $3.500,00 |
| 472.net | $3.433,00 |
| receivablesfinancing.com | $3.433,00 |
| winnerscasino.com | $3.356,00 |
| s70.com | $3.311,00 |
| 93h.com | $3.300,00 |
| putrajaya.com | $3.300,00 |
| noivas.com | $3.288,00 |
| lycan.com | $3.200,00 |
| cashgold.com | $3.200,00 |
| jugame.com | $3.110,00 |
| dealstar.com | $3.105,00 |
| tangrenshe.com | $3.101,00 |
| gargantuan.com | $3.101,00 |
| hhhr.com | $3.100,00 |
| hsmc.com | $3.030,00 |
| 67.biz | $3.000,00 |
| mupai.com | $3.000,00 |
| baxie.com | $3.000,00 |
| weightlosspill.com | $3.000,00 |
| biit.com | $3.000,00 |
| familypark.com | $3.000,00 |
| 47ea.com | $2.979,00 |
| honan.com | $2.902,00 |
| yche.com | $2.900,00 |
| 777te.com | $2.899,00 |
| cancerhospital.com | $2.877,00 |
| 90.biz | $2.810,00 |
| 223999.com | $2.801,00 |
| s09.com | $2.800,00 |
| fldc.com | $2.723,00 |
| mortgageexperts.com | $2.720,00 |
| juwe.com | $2.715,00 |
| appex.com | $2.702,00 |
| paypak.com | $2.676,00 |
| pppq.com | $2.670,00 |
| coffeebreakarcade.com | $2.650,00 |
| pho.net | $2.610,00 |
| 11860.com | $2.610,00 |
| assisass.com | $2.606,00 |
| onlinebazaar.com | $2.600,00 |
| ncai.com | $2.544,00 |
| integratedcare.com | $2.524,00 |
| leidao.com | $2.520,00 |
| ylww.com | $2.515,00 |
| 81611.com | $2.510,00 |
| 23353.com | $2.500,00 |
| bitcoincalculator.com | $2.500,00 |
| 8lm.com | $2.400,00 |
| capitano.com | $2.388,00 |
| womensdresses.com | $2.377,00 |
| rwanda.net | $2.375,00 |
| heritagetours.com | $2.366,00 |
| polymertech.com | $2.356,00 |
| incometaxlawyer.com | $2.322,00 |
| dwp.org | $2.322,00 |
| acru.com | $2.321,00 |
| gembundler.com | $2.300,00 |
| jhz.net | $2.299,00 |
| nqn.net | $2.299,00 |
| jnw.net | $2.299,00 |
| bitfactory.com | $2.288,00 |
| paoshu.com | $2.213,00 |
| aqian.com | $2.211,00 |
| addlikebutton.net | $2.200,00 |
| qpf.net | $2.200,00 |
| andia.com | $2.200,00 |
| 7bu.com | $2.200,00 |
| wrw.net | $2.199,00 |
| humancapitalgroup.com | $2.175,00 |
| mllc.com | $2.122,00 |
| 18377.com | $2.122,00 |
| videopost.com | $2.110,00 |
| naplesbay.com | $2.105,00 |
| 7f.org | $2.100,00 |
| moving.io | $2.100,00 |
| worldwatch.com | $2.100,00 |
| treeco.com | $2.100,00 |
| dlz.net | $2.099,00 |
| gxh.net | $2.099,00 |
| nwy.net | $2.099,00 |
| nxh.net | $2.099,00 |
| hzp.net | $2.099,00 |
| xdl.net | $2.060,00 |
| brandbar.com | $2.030,00 |
| citydirect.com | $2.023,00 |
| twag.com | $2.005,00 |
| nmy.net | $2.000,00 |
| wb.biz | $2.000,00 |
| hmei.com | $2.000,00 |